"Procrastination in the Field: Evidence from Tax Filing," Charles Sprenger, UCSD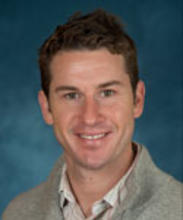 Event time:
Tuesday, September 5, 2017 -

12:00pm

through

1:15pm
Location:
Institution for Social and Policy Studies (PROS077 ), A002
New Haven

,
CT
06511
Speaker:
Charles Sprenger, Department of Economics and the Rady School of Management, UC San Diego
LINK TO ADVANCE PAPER
Event description:
BEHAVIORAL SCIENCES WORKSHOP
This paper attempts to identify present-biased procrastination in tax filing behavior. Our
exercise uses dynamic discrete choice techniques to develop a counterfactual benchmark for filing behavior under the assumption of exponential discounting. Deviations between this counterfactual benchmark and actual behavior provide potential `missing-mass' evidence of present bias. In a sample of around 22,000 low-income tax filers we demonstrate substantial deviations between exponentially-predicted and realized behavior, particularly as the tax deadline approaches. Present-biased preferences not only provide qualitatively better in-sample fit than exponential discounting, but also have improved out-of-sample predictive power for responsiveness of filing times to the 2008 Economic Stimulus Act recovery payments. Additional experimental data from around 1100 individuals demonstrates a link between experimentally measured present bias and deviations from exponential discounting in tax filing behavior.
Sprenger's interests focus on the fields of Behavioral Economics and Experimental Economics. His research includes local and global investigation into subjects such as intertemporal choice behavior, economic risk preferences and the relationship of time preferences to certain economic behaviors.
Prior to coming to the Rady School of Management, Sprenger was an Assistant Professor of Economics at Stanford University. He received his Ph.D. in Economics from University of California, San Diego, and his M.Sc. in Economics from University College London.
This workshop is held jointly between the Yale departments of Economics, Political Science, Psychology, and the School of Management (SOM). The workshop is cosponsored by the Center for the Study of American Politics (CSAP) and the Yale School of Management (SOM).