"Massively Parallel Evolutionary Computation for Empowering Electoral Reform: Quantifying Gerrymandering via Multi-objective Optimization and Statistical Analysis," Wendy K. Tam Cho, UIUC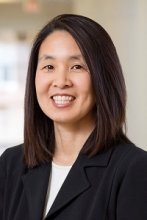 Event time:
Thursday, September 21, 2017 -

12:00pm

through

1:15pm
Location:
Institution for Social and Policy Studies (PROS077 ), A002
New Haven

,
CT
06511
Speaker:
Wendy K. Tam Cho, Departments of Political Science, Statistics and Asian American Studies, University of Illinois at Urbana-Champaign
Event description:
MACMILLAN-CSAP QUANTITATIVE RESEARCH METHODS WORKSHOP
We develop a scalable evolutionary computational redistricting approach utilizing massively parallel high performance computing with spatial evolutionary algorithm (EA) operators. Our parallelization of the algorithm harnesses massive parallel computing power provided by supercomputers via the coupling of EA search processes and a highly scalable message passing model that maximizes the overlapping of computing and communication at runtime. Experimental results demonstrate desirable effectiveness and scalability (up to 131K processors) for solving large redistricting problems, enabling research into the relationship between democratic ideals and phenomena such as gerrymandering.
Wendy K. Tam Cho is Professor in the Departments of Political Science, Statistics, and Asian American Studies, Senior Research Scientist at the National Center for Supercomputing Applications, a Guggenheim Fellow (2015-2016), Faculty in the Illinois Informatics Institute, and Affiliate of the Cline Center for Democracy, the CyberGIS Center for Advanced Digital and Spatial Studies, and the Computational Science and Engineering Program at the University of Illinois at Urbana-Champaign.
This workshop series is being sponsored by the ISPS Center for the Study of American Politics and The Whitney and Betty MacMillan Center for International and Area Studies at Yale with support from the Edward J. and Dorothy Clarke Kempf Fund.