"Who Punishes Extremist Nominees? Candidate Ideology and Turning Out the Base in U.S. Elections," Andrew B. Hall, Stanford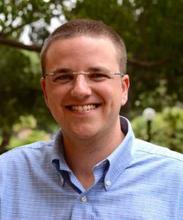 Event time:
Wednesday, September 13, 2017 -

12:00pm

through

1:15pm
Location:
Institution for Social and Policy Studies (PROS077 ), A002
New Haven

,
CT
06511
Speaker:
Andrew B. Hall, Assistant Professor of Political Science, Stanford University
Event description:
AMERICAN POLITICS & PUBLIC POLICY WORKSHOP
Abstract: Political observers, campaign experts, and academics alike argue bitterly over whether it is more important for a party to capture ideologically moderate swing voters or to encourage turnout among hardcore partisans. The behavioral literature in American politics suggests that voters are not informed enough, and are too partisan, to be swing voters, while the institutional literature suggests that moderate candidates tend to perform better. We speak to this debate by examining the link between the ideology of congressional candidates and the turnout of their parties' bases in U.S. House races, 2006–2014. Combining a regression discontinuity design in close primary races with survey and administrative data on individual voter turnout, we find that extremist nominees—as measured by the mix of campaign contributions they receive—suffer electorally, largely because they decrease their party's share of turnout in the general election, skewing the electorate towards their opponent's party. The results help show how the behavioral and institutional literatures can be connected. For our sample of elections, turnout appears to be the dominant force in determining election outcomes, but it advantages ideologically moderate candidates because extremists appear to activate the opposing party's base more than their own.
Andrew B. Hall is an Assistant Professor of Political Science at Stanford University. Hall studies democratic government and the links between voters, interest groups, and legislators, using both historical and contemporary data. He received his Ph.D. in Political Science and his A.M. in Statistics from Harvard University, and his B.A. in Classics and Economics from Stanford University.