"From Religious Violence to Political Compromise: The Historical Origins of Institutional Trust," Isabela Mares, Yale University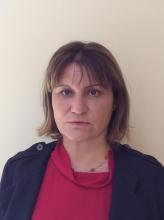 Event time:
Friday, November 2, 2018 -

12:00pm

through

1:15pm
Location:
Institution for Social and Policy Studies (PROS77 ), A002
New Haven

,
CT
06511
Speaker:
Isabela Mares, Professor of Political Science, Yale University
Event description:
AMERICAN & COMPARATIVE POLITICAL BEHAVIOR WORKSHOP
Abstract: This paper analyzes the long-term historical consequences of religious conflict that occurred during the period between the Augsburg Treaty (1555) and the Westphalian Peace (1648). We show that religiously divided communities that experienced the Catholic counter-reform faced relatively stronger demand for legal mechanisms of conflict resolution and developed distinct institutions of inter-religious mediation. We demonstrate that the creation of these institutions and the legalization of the religious conflict has a persistent effect to the present: citizens in localities that experienced counter-reform have a higher level of trust in political and legal institutions today. We also provide evidence that Protestant churches were an important vehicle for the transmission of institutional trust. This paper is co-written with Columbia University Ph.D. student, Ahmed Ezzeldin Mohamed.
Isabela Mares is Professor of Political Science at Yale University. Isabela Mares has written extensively on a range of topics in comparative politics and political economy, including democratization, clientelism and corruption, taxation and fiscal capacity development, social policy reforms in both developed and developing countries. She is the author of The Politics of Social Risk: Business and Welfare State Development (New York: Cambridge University Press), Taxation, Wage Bargaining and Unemployment (New York: Cambridge University Press); From Open Secrets to Secret Voting: The adoption of electoral reforms protecting voter autonomy (New York: Cambridge University Press) and Conditionality and Coercion: Electoral clientelism in Eastern Europe, co-authored with Lauren Young (forthcoming, Oxford University Press). She is currently completing a book entitled Democratization after Democratization, which examines the adoption of electoral reforms limiting electoral irregularities in the Western World.
This workshop series is sponsored by the ISPS Center for the Study of American Politics and The Whitney and Betty MacMillan Center for International and Area Studies at Yale with support from the Edward J. and Dorothy Clarke Kempf Fund.