A Conversation with Catherine Stihler, OBE, on "The Next Chapter of Open Knowledge"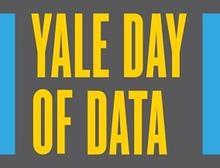 Event time:
Thursday, December 5, 2019 -

2:00pm

through

3:30pm
Location:
Institution for Social and Policy Studies, Room A001
New Haven

,
CT
06511
Speaker:
Catherine Stihler, Chief Executive Officer, Open Knowledge Foundation
Event description:
ISPS COSPONSORED EVENT WITH YALE DAY OF DATA
We need a future that is fair, free and open. Open knowledge empowers citizens to hold government accountable, scientists to collaboratively make new breakthroughs, and businesses to innovate. But threats to open knowledge come from certain quarters of politics, from centralized business giants, and others. So what's next for the Open Knowledge movement? Please join Catherine Stihler, OBE, CEO of the Open Knowledge Foundation, and former Member of the European Parliament, and Feng Gao, a 2019 World Fellow and the Director of Open Data China, for a "fireside chat" on the next chapter of Open Knowledge.
Catherine Stihler is the chief executive officer of Open Knowledge Foundation. She represented Scotland in the European Parliament between 1999 and 2019. As Vice-Chair of the Internal Market and Consumer Protection Committee, Catherine worked on digital policy, prioritising the digital single market, digital skills, better accessibility of digital products for the disabled, as well as citizen online data protection and privacy. She wrote a number of influential reports and opinions; calling for libraries to be included in copyright exceptions available to formal educational institutions and introducing exceptions to protect access to works allowing for private study and research. Over the years, Catherine has been recognised as an ambassador for accessibility, consumer and citizen rights.
Feng Gao is the co-founder and managing director of Open Data China, the first civic group and social enterprise in China working on data transparency and digital rights. Under Feng's leadership, Open Data China actively advises governments and other data holders on how to build an open and transparent data agenda. Open Data China also sets up a community for data users to make their voices heard.
Part of the 2019 Yale Day of Data events and cosponsored with The Maurice R. Greenberg World Fellows Program.