Sam Kuhn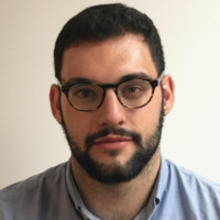 Title
Co-Director of the Director's Fellows Program
Yale Law School
Sam Kuhn is a second-year law student at Yale. Before YLS, Sam was a Field Adviser with the National Network for Safe Communities. At NNSC, he led a multi-city Department of Justice pilot police reform project called the National Initiative for Building Community Trust and Justice and developed and implemented strategies to reduce urban gun violence and violence in prisons.
At YLS, Sam is an Executive Editor of the Yale Law and Policy Review, a member of the Community Economic Development and Reentry Clinics, and on the Board of the Yale Civil Rights Project. He has also worked for Senator Richard J. Durbin's Senate Judiciary Committee staff, focusing on criminal justice, immigration, and drug policy, and for the non-profit Civil Rights Corps.
Sam graduated from Cornell, magna cum laude, with a B.A. in Government and Near Eastern Studies in 2014.