"Foreign Influence and U.S. Public Opinion: Evidence from a Survey Experiment" with Stephen Herzog, Yale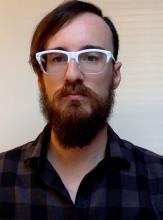 Event time:
Friday, February 17, 2017 -

12:00pm

through

1:00pm
Location:
Institution for Social and Policy Studies (ISPS), Room B012 (Lower Level)
New Haven

,
CT
06511
Speaker:
Stephen Herzog, Ph.D. Student in Political Science, Yale University
Event description:
ISPS EXPERIMENTS WORKSHOP
Discussions about Russian influence in the United States are part of a long trend of foreign regimes attempting to shape the views of the American people on a range of policy issues. However, scholarly literature in both international relations and American politics has not sufficiently investigated the efficacy of these initiatives. This study experimentally analyzes whether Americans are susceptible to direct foreign public diplomacy. Put simply, can outreach from leaders like Vladimir Putin actually change the way people perceive certain policies? The examples of public diplomacy I examine are op-ed articles in U.S. newspapers, written by foreign leaders—allied (British) and adversarial (Russian)—and Washington-based think tanks supported by foreign governments. I report here on a survey experiment in which governments lobby the public against U.S. airstrikes on suspected al-Qaeda terrorist training camps in Yemen. The experiment includes a first wave conducted early in the 2016 presidential primary elections (February 2016), as well as a second wave conducted shortly before Donald Trump's inauguration as president (January 2017). These results allow observation of potential effects on foreign influence stemming from the rise of Trump.
Stephen Herzog is a Ph.D. student focused on international security. His research interests include nuclear weapons proliferation, arms control, domestic sources of foreign policy, and security dynamics of the Former Soviet Union.
Open to:
Yale Community Only