"Policy Feedback as Political Weapon: Conservative Advocacy and the Demobilization of the Public Sector Labor Movement" with Alexander Hertel-Fernandez, Columbia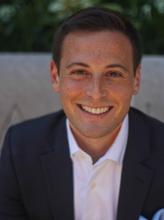 Event time:
Wednesday, February 22, 2017 -

12:00pm

through

1:15pm
Location:
Institution for Social and Policy Studies (ISPS), Room A002
New Haven

,
CT
06511
Speaker:
Alexander Hertel-Fernandez, Assistant Professor of International & Public Affairs, Columbia University
Event description:
AMERICAN POLITICS & PUBLIC POLICY WORKSHOP
Abstract: Scholars have shown that once in place policies can foster greater political participation. Indeed, politicians often deliberately design policies to shore up political support among their allies. But can political actors engineer the reverse effect, crafting policies that demobilize their rivals? Drawing on the example of conservative cross-state advocacy against public sector unions, I develop the strategy of policy feedback as political weapon, or when actors design policies to politically weaken their opponents. I then document that the passage of conservative network-backed legislation led to large and enduring declines in public sector union density and revenue. I further show that by curbing the power of public unions, the passage of conservative network-backed bills dampened the political participation of public sector employees. My findings emphasize the importance of considering how actors use policy to demobilize political opponents and explain why public unions are now on the defensive in state politics.
Alexander Hertel-Fernandez is a political scientist who studies the political economy of the United States, with an emphasis on the politics of organized interests and public policy. In recent work, Hertel-Fernandez has examined the strategies that businesses have developed to lobby across the states, the ways that wealthy individuals are intervening in politics and their effect on the U.S. political terrain, and the politics of social programs, including unemployment insurance and Medicaid.