"The Peculiar Politics of National Security" with Ben Wizner, ACLU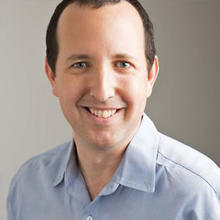 Event time:
Wednesday, April 19, 2017 -

4:00pm

through

5:15pm
Location:
Institution for Social and Policy Studies (ISPS), Room A002
New Haven

,
CT
06511
Speaker:
Ben Wizner, Director of Speech, Privacy and Technology Project, The American Civil Liberties Unioin (ACLU)
Event description:
EP&E: THE ROBERT H. LITOWITZ LECTURE
The Program on Ethics, Politics and Economics sponsors interdisciplinary teaching and research in the Social Sciences and Humanities at Yale. It is designed to foster informed debate about public policy in the light of disciplined reflection on the fundamentals of human association. Students majoring in Ethics, Politics & Economics will emerge from the major with experience in examining social and political questions from several different disciplinary perspectives.
The Robert H. Litowitz Fund sponsors teaching in the major as well as the Litowitz Lecturer, who is appointed each year to speak to EP&E faculty and students on ethical and religious dimensions of social policy. This year's lecturer is Ben Wizner of the ACLU speaking on "The Peculiar Politics of National Security."
Ben Wizner is the director of the ACLU's Speech, Privacy, and Technology Project. For more than 15 years, he has worked at the intersection of civil liberties and national security, litigating numerous cases involving airport security policies, government watch lists, surveillance practices, targeted killing, and torture. He appears regularly in the global media, has testified before Congress, and is an adjunct professor at New York University School of Law. Since July of 2013, he has been the principal legal advisor to NSA whistleblower Edward Snowden. Ben is a graduate of Harvard College and New York University School of Law and was a law clerk to the Hon. Stephen Reinhardt of the U.S. Court of Appeals for the Ninth Circuit.