"Personalization and the Framing Effect on Paying Back Debt to Hospitals: A Field Experiment Study," Andris Saulitis, European University Institute/Visiting Yale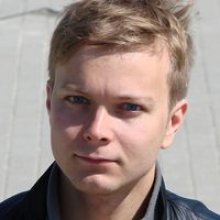 Event time:
Friday, October 6, 2017 -

12:00pm

through

1:15pm
Location:
Institution for Social and Policy Studies (PROS077 ), A001
New Haven

,
CT
06511
Speaker:
Andris Saulitis, European University Institute, Visiting at the MacMillan Center European Studies Council, Yale University
Event description:
ISPS EXPERIMENTS WORKSHOP
Abstact: This study uses a field experiment to examine the personalization and framing effect of public good message on compliance of private debts to hospitals. The field experiment was carried out at the end of August, 2016, by sending randomly assigned e-mail and text messages in cooperation with a debt-collector company. Three dimensions are examined in this paper. First, the effect of communication and, more particularly, personalization of the message in terms of the debtor's name. Second dimension examined is framing. Debtors were randomly assigned to receive either a simple reminder or a public good message, which was either loss- or gain- framed. Third dimension was proximity of the debtor to the hospital. The results of the field experiment reveal that the personalization of a message significantly increases the compliance. In terms of framing, female debtors react positively to the loss-framed public good message, while for male debtors only a gain-framed public good message works. Finally, a simple reminder has no effect on debtors living far away from the hospital, however the effect of the public good message remains constant. The results contribute to the research on gender differences regarding the intrinsic motivation to pay back the debt to the public institutions, as well as on taxation and, more particularly, in its collection.
Andris Saulitis is a graduate student at the European University Institute in the Political and Social Sciences. He is currently visiting Yale University as a Juris Padegs Fellow in Baltic Studies with the European Studies Council at the Whitney and Betty MacMillan Center for International and Area Studies.
Open to:
Yale Community Only