Xi Chen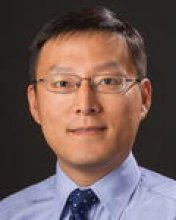 Title:
Assistant Professor, School of Public Health
Office Location: 60 College Street, Room 310
Phone: 203-737-3556
Email: xi.chen@yale.edu
Professor Chen is a health and development economist. He recently completed his Ph.D. in applied economics at Cornell. His research seeks to better understand how social interactions affect health behavior and outcomes, how socioeconomic status drives social competition. Most of his current work draws on primary data from China.