William "Tanner" Allread is an undergraduate in Trumbull College. He is a prospective double major in history and political science with a focus on the American political system and social movements. His main policy interests include federal and state education policy, specifically issues of primary and secondary school education and their confluence with racial and socioeconomic factors, and federal Indian policy. He has previous policy experience from serving as the Political Director of a local aldermanic campaign and interning in the office of U.S. Senator Tom Coburn.

John Aroutiounian is in Jonathan Edwards College majoring in Ethics, Politics & Economics and History. At Yale, John has been active in the Yale Political Union since freshman year - most recently leading the organization as its Speaker. He is a columnist for the Yale Daily News and sits on the university's undergraduate Title IX Advisory Board. He has twice taught at Yale's Young Global Scholars Program for gifted youth. John has worked for the Washington-based Armenian National Committee of America, the CATO Institute, the American Enterprise Institute, and for Senate Leader Mitch McConnell. He's also reported for TIME Magazine and worked for Cambridge University Press in New York, and he helped launch a startup eco-friendly product distribution firm while working at a local environmental nonprofit. He was born and raised in New York City, and has also lived in Kentucky and Washington, DC.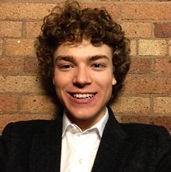 Simon Brewer is studying political science at Yale. His research interests include U.S. economic and education policy, as well as the comparative politics of welfare states. Previously, he has worked for the New York City Department of Education and served as a student member on the Connecticut State Board of Education.
"Treat Traditional Schools Fairly," August 14, 2014
Millicent Cripe is studying in political science with an interdisciplinary concentration in religious studies. She is interested in the relationship between American religious practices and domestic policy making, specifically inequality issues. She was an intern at the White House Office of Public Engagement and worked on faith-based outreach.

Josh Eisenstat is majoring in Ethics, Politics, and Economics at Yale. For the past 1.5 years he has been a research assistant with both the MOMS Partnership and New Haven Healthy Start.  He is currently conducting a qualitative research project investigating trauma, adversity, and resilience in the lives of low-income non- residential fathers. Broadly, he is interested in how both public policy and community-based organizations can improve to better support healthy families in at risk communities. Josh is also involved in the Yale Political Union, a noncompetitive debate organization, and enjoys volunteering in the community.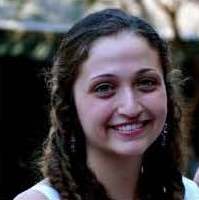 Becca Ellison is a political science major originally from Charleston, South Carolina. She is particularly interested in environmental policy, perceptions of climate change, and the allocation of sustainable resources. As the President of the Yale College Democrats, she spends much of her time supporting social justice initiatives in Connecticut, as well as coordinating campaign work across the region.
"Renewing Our Commitment to Clean Energy," May, 13, 204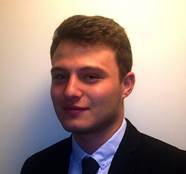 Josh Feinzig is majoring in Ethics, Politics & Economics. His research interests include criminal justice policy, the relationship between domestic and international political violence, and critical youth studies. He currently conducts research on New Haven juvenile justice policy.  In conjunction with the New Haven Juvenile Review Board, he is co-leading an effort to establish a Youth Court system for second-time misdemeanor cases in New Haven. Josh has interned for U.S. Congressman Ted Deutch and Florida Congressman Jared Moskowitz, and was a U.S. Senate Youth Program delegate. Previously, he has taught political philosophy at various national debate institutes and recently worked with an NGO in Israeli Bedouin communities specializing in youth advocacy. Josh is an avid hiker and bass player, and competes on the Yale Indoor Climbing Team.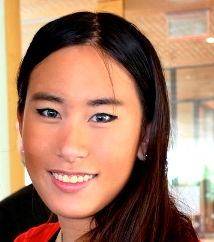 Stephanie Heung is majoring in Molecular, Cellular, and Developmental Biology interested in global health policy and program management. She has authored sections of a widely used global health textbook by Professor Richard Skolnik and has interned for the USAID Bureau of Global Health. Last summer, she worked as a health policy intern directly under former U.S. Assistant Surgeon General Dr. Susan Blumenthal. Stephanie has written public health articles for the Huffington Post and has served as an editor for the Yale Daily News, the Yale Undergraduate Journal of Politics, and the internationally known news analysis journal Fair Observer. She also works for the Yale School of Public Health and the Yale Interdisciplinary Center for Bioethics, and serves on the boards of student organizations such as Yale MedX and the Yale Sight Savers Program. In her free time, Stephanie enjoys traveling and studying foreign languages.
Jordan Konell is in Pierson College double majoring in Political Science and African American Studies. He is interested in race relations, racial politics, urban policymaking, and community organizing. Outside of the classroom, Jordan is a coordinator for Community Health Educators, Yale's largest community service organization, which provides health education to New Haven middle and high school students. He also is Pierson College Council President and works as a community mediator in New Haven. Jordan has served as a legislative analyst and lobbyist for the American Federation of Teachers and has interned with Congresswoman Allyson Schwartz.

Ike Lee is studying political science with research interests in economic inequality, health policy, and financial crises. He has held multiple research assistantships in the social sciences at Yale, Columbia, and the London School of Economics and coauthored both briefs and papers. Locally, he has worked with the New Haven Legal Assistance Association and Connecticut Health Policy Project as an advocate for New Haven citizens in accessing health care services. His work with the national Science Olympiad organization has impacted hundreds of high school students in an effort to improve secondary educational experiences in the natural sciences and engineering. An editor of the Yale Journal of Health Policy, Law, and Ethics and former member of an advisory committee to the Yale Health Plan, he is an avid pool player who is always ready for a rack or two of straight pool and eight-ball.
"Middle Class Squeeze on Retailers," Report from Center for American Progress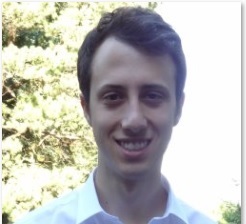 Jared Milfred is majoring in Ethics, Politics, and Economics. His interests include voting equality, campaign finance, egalitarian political philosophy, and nuclear energy policy. Concurrently with his studies, he is the founder and executive director of Democracy United, an organization working to increase the fairness, accessibility, and transparency of government. His current endeavors include National Popular Vote, Vote-by-Mail, and Municipal Campaign Finance Reform in Connecticut. He also writes for several campus publications and volunteers as an Emergency Medical Technician.
"Shining Light on Dark Money," Nov. 25, 2014
Rachel Miller is an economics major at Yale. She is currently the Co-President of the Roosevelt Institute at Yale, an undergraduate public-policy think tank. She is interested in education and economic policy and has conducted research with the Connecticut Policy Institute on spending and educational outcomes in Connecticut public schools. After working on a local mayoral election last semester, she is looking forward to getting more involved in New Haven politics.
Viveca Morris is an undergraduate at Yale College. Her primary interest is how technology, politics and business can be leveraged to make the world a more humane place. At Yale, she studies environmental challenges with a focus on food security and urbanization, and has researched the drivers and impacts of urban growth in the field in China and India.
"The EPA Should Learn from North Carolina and Fix Coal's Murky Regulatory Landscape," May 16, 2014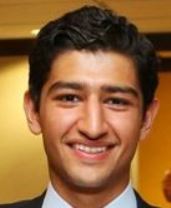 Rahul Singh is studying Economics and Mathematics at Yale. He currently researches the dynamics of child poverty and parental investment in the Yale Department of Economics. Previously, he has performed research at the University of Cambridge Faculty of Economics and the Centre for Policy Research in New Delhi. As a Rossborough Fellow at the Yale Women's Center, Rahul teaches a financial literacy course each term at New Haven Reads.
"The Perils of Bitcoin," June 30, 2014