"Attribution Bias in Consumer Choice" with Kareem Haggag, Carnegie Mellon University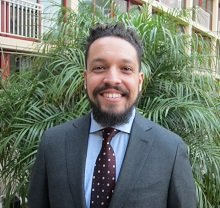 Event time:
Tuesday, February 7, 2017 -

12:00pm

through

1:15pm
Location:
Institution for Social and Policy Studies (ISPS), Room A002
New Haven

,
CT
06511
Speaker:
Kareem Haggag, Social and Decision Sciences, Carnegie Mellon University
Event description:
BEHAVIORAL SCIENCES WORKSHOP
Abstract: When judging the value of a good, people may be overly influenced by the state in which they previously consumed it. For example, someone who tries out a new restaurant while very hungry may subsequently rate it as high quality, even if the food is mediocre. We produce a simple framework for this form of attribution bias that embeds a standard model of decision making as a special case. We test for attribution bias across two consumer decisions. First, we conduct an experiment in which we randomly manipulate the thirst of participants prior to consuming a new drink. Second, using data from thousands of amusement park visitors, we explore how pleasant weather during their most recent trip affects their stated likelihood of returning. In both of these domains, we find evidence that people misattribute the influence of a temporary state to a stable quality of the consumption good. We provide evidence against several alternative accounts for our findings and discuss the broader implications of attribution bias in economic decision making.
Kareem Haggag is an Assistant Professor in the Social and Decision Sciences department at Carnegie Mellon University. He studies topics at the intersection of economics and psychology, and his research has explored the role of defaults in customer tipping behavior, learning by doing by taxi drivers, and attribution bias in consumer choice. Prior to joining the CMU faculty, Kareem was a postdoctoral fellow with the Financial Inclusion Program at Yale University/Innovations for Poverty Action and received his PhD in economics from the University of Chicago Booth School of Business in 2016.
Open to:
Yale Community Only