"Equity Concerns are Narrowly Framed: Why Money Cannot Buy Time," Christine Exley, Harvard Business School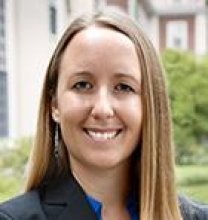 Event time:
Tuesday, September 19, 2017 -

12:00pm

through

1:15pm
Location:
Institution for Social and Policy Studies (PROS077 ), A002
New Haven

,
CT
06511
Speaker:
Christine L. Exley, Business Administration, Harvard Business School
Event description:
BEHAVIORAL SCIENCES WORKSHOP
Abstract: What are individuals' preferences over the payoffs of others? We show that individuals aim to achieve equity among others, but they narrowly bracket their equity concerns. Individuals choose to equalize time budgets or money budgets between others rather than equalize overall budgets. Individuals believe that achieving equity within narrow brackets is more socially appropriate than achieving overall equity. Furthermore, individuals care more about achieving equity in time than equity in money. These patterns persist when individuals are making allocation decisions between themselves and others. Our results suggest why transactions that turn money into time are often deemed repugnant.
Christine Exley is an assistant professor of business administration in the Negotiation, Organizations & Markets Unit. She teaches the Negotiation course in the MBA elective curriculum.
Professor Exley's research explores how behavioral motivations often have nuanced implications in the realm of prosocial behavior, with a particular focus on charitable giving and volunteer decisions. Prior to joining HBS, she received her PhD in Economics from Stanford University and co-founded www.wagaroo.com to combat the inefficiency in the pet adoption market and help dogs find homes.
The Behavioral Sciences Workshop is held jointly between the Yale departments of Economics, Political Science, Psychology, and the School of Management (SOM). The workshop is cosponsored by the Center for the Study of American Politics (CSAP) and the School of Management's International Center for Finance and Whitebox Advisors fund.