"The Power to Appoint: Presidential Nomination and Change on the Supreme Court," Charles Shipan, Univeristy of Michigan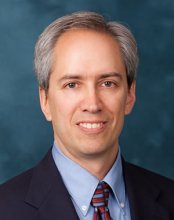 Event time:
Wednesday, November 15, 2017 -

12:00pm

through

1:15pm
Location:
Institution for Social and Policy Studies (PROS077 ), A002
New Haven

,
CT
06511
Speaker:
Charles R. Shipan, J. Ira and Nicki Harris Professor of Social Sciences at the University of Michigan, appointments is Political Science and Public Policy
Event description:
AMERICAN POLITICS & PUBLIC POLICY WORKSHOP
Abstract: Can presidents use their appointment power to pull the Supreme Court closer to their own ideological preferences? Using new and novel tests of existing models of appointments, we find consistent evidence that under the right conditions the president is able to draw the Court's pivotal voter closer to his ideal point. At the same time, although the president's power to appoint new members of the Court is constrained by Senate approval, we find that such constraints are less restrictive than existing theories predict and that presidents regularly achieve ideological gains above and beyond what the Senate should allow. These findings hold even when we account for alternative explanations, including peer effects and the influence of public opinion, and when we leverage the uncertainty found in our data.
Charles R. Shipan is the J. Ira and Nicki Harris Professor of Social Sciences at the University of Michigan, with appointments in political science and public policy. Prior to joining the faculty at Michigan, Shipan served on the faculty at the University of Iowa, and he has also held positions as a research fellow at the Brookings Institution, as a visiting research fellow at Trinity College in Dublin, and as a visiting fellow at the United States Studies Centre at the University of Sydney. He is the author of Designing Judicial Review, co-author of Deliberate Discretion?, and has written numerous articles and book chapters on political institutions and public policy. He is currently engaged in a comparative study of antismoking laws in the U.S. and Switzerland and an examination of the causes and effects of bipartisanship. Shipan received a BA in chemistry from Carleton College and an MA and PhD in political science from Stanford University.