"Racial and political dynamics of an approaching 'majority-minority' United States," Jennifer Richeson, Yale University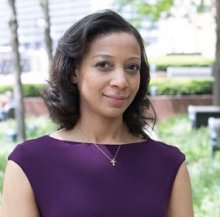 Event time:
Friday, January 26, 2018 -

12:00pm

through

1:15pm
Location:
Institution for Social and Policy Studies (PROS077 ), A002
New Haven

,
CT
06511
Speaker:
Jennifer Richeson, The Philip R. Allen Professor of Psychology, Yale University
Event description:
AMERICAN & COMPARATIVE POLITICAL BEHAVIOR WORKSHOP
Abstract: Ongoing and projected demographic shifts in the racial composition of the United States have been heralded as necessitating, if not promoting, positive change in the racial dynamics of the nation. Although change in response to this growing diversity is likely, its direction and scope are less clear. In this talk, I will present emerging social-scientific research on the psychological, social, and political implications of making projected changes in the racial/ethnic demographics of the United States salient. Specifically, I will review recent empirical research examining how exposure to information that the United States is becoming a "majority-minority" nation affects racial attitudes and several political outcomes (e.g., ideology, policy preferences), and the psychological mechanisms that give rise to them, focusing primarily on the reactions of members of the current dominant racial group (i.e., White Americans). Implications of these findings for the maintenance of a multi-ethnic/racial democracy will be discussed.
Professor Richeson's research examines multiple psychological phenomena related to cultural diversity. Her work generally concerns the ways in which sociocultural group memberships such as race, gender, and socio-economic status impact the way people think, feel, and behave, especially during interactions with members of different sociocultural groups. Her current research is largely focused on dynamics and consequences of increasing racial, ethnic, and other forms of cultural diversity, most notably the rising racial/ethnic diversity of the nation. She and her students are also interested in how people reason about different forms of inequality and the implications of such processes for detecting and confronting it. Further, Richeson and her students examine multiple consequences of managing the threats associated with being exposed to discrimination and intergroup inequality. Through her teaching and research, Richeson hopes to contribute to a better understanding of intergroup relations, including how best to foster culturally diverse environments that are cohesive.
The American and Comparative Political Behavior Workshop is focused on political behavior broadly considered and invites speakers from a range of social science fields. Lunch will be served.
Open to:
Yale Undergraduate Students, Yale Faculty, Yale Postdoctoral Trainees, Yale Graduate and Professional Students