New Datasets for COVID-19 and other Social Science Research - Virtual Event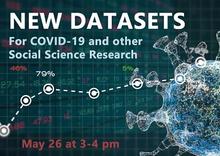 Event time:
Tuesday, May 26, 2020 -

3:00pm

through

4:00pm
Event description:
COSPONSORED EVENT WITH FAS, ISPS, AND THE TOBIN CENTER
During the COVID-19 pandemic, companies have released proprietary data that provides an invaluable resource for social scientists studying the pandemic as well as traditional social science topics. In this information session, researchers who have used these datasets will describe how to get the data and how to use the data in research. Datasets covered will include Homebase on employment patterns in US small businesses, and the Unacast Social Distancing Scoreboard and SafeGraph datasets which are based on cell-phone mobility data. The panel will also include the leaders of some key relevant university units, the university data librarian, Barbara Esty, and the new director of the Statlab, Sara Gottlieb-Cohen.
Panelists include:
This event is being sponsored by FAS, the Institution for Social and Policy Studies, and the Tobin Center for Economic Policy.
Join us on Zoom by registering at this link.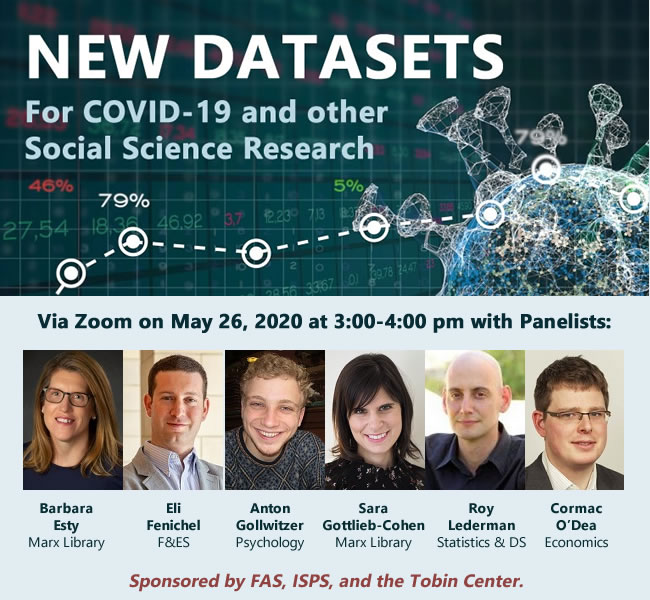 Open to:
Yale Community Only
Admission:
Free but register in advance