"Schelling games on graphs: Equilibria, complexity and altruism," Edith Elkind, University of Oxford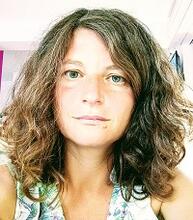 Event time:
Monday, September 21, 2020 -

12:00pm

through

1:15pm
Speaker:
Edith Elkind, Professor of Computer Science, University of Oxford
Event description:
COMPUTATIONAL SOCIAL SCIENCE WORKSHOP
Abstract: We study a class of games that are motivated by Schelling's well-known residential segregation model. These games are played on undirected graphs, with the set of agents partitioned into multiple types; each agent either occupies a node of the graph and never moves away or aims to maximize the fraction of her neighbors who are of her own type.We consider two types of moves: jump moves, i.e., an agent moving to an unoccupied location, and swap moves, i.e., two agents swapping places. We establish a number of results on the existence and computational complexity of equilibria, as well as social welfare in equilibrium, as a function of the graph topology. We also explore the influence of altruism on agents' behavior in such games.
Edith Elkind is a Professor at the University of Oxford. She obtained her PhD from Princeton in 2005, and has held positions in the UK, Israel and Singapore since then. Her interests are in algorithmic game theory and computational social choice, and she has published over 100 papers in top AI and algorithmic game theory venues on these topics. She serves on editorial boards of AI Journal, Social Choice and Welfare and ACM Transactions in Economics and Computation, among others, and has been elected to chair the International Joint Conference on AI in 2023.
This virtual workshop is open to the Yale community only. To receive Zoom information, you must subscribe to the Computational Social Science Workshop at this link: https://csap.yale.edu/computational-social-science-workshop.
This workshop is cosponsored by the Center for the Study of American Politics (CSAP) and the Yale School of Management (SOM) with support from the Initiative for Leadership and Organization at SOM.