"Progressive Campaigns, Social Media Ads and Young Voters," Florian Foos, London School of Economics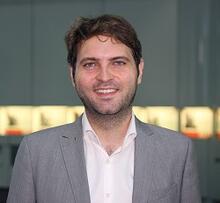 Event time:
Friday, February 26, 2021 -

12:00pm

through

1:15pm
Speaker:
Florian Foos, Assistant Professor in Political Behaviour in the Department of Government, London School of Economics
Event description:
AMERICAN & COMPARATIVE POLITICAL BEHAVIOR WORKSHOP
Abstract: Civic organizations and progressive campaigns regard digital ad campaigns as an essential method to register young voters and change the composition of the electorate. Digital strategies look promising because the registration process can be completed online, in less than five minutes. But do typical digital ad campaigns that promote messages that young people's votes matter work? We provide evidence from a large-scale randomized trial embedded in a high-profile social media ad campaign encouraging young people to register to vote before the UK 2019 General Election. We worked with a civil society organization to deliver online adverts on Instagram and Snapchat, assigning 879 postcode sectors and 149,240 postcodes located within 40 parliamentary constituencies to treatment or control. Despite a wide reach and high engagement rates on social media, we find no effect of the campaign on voter registrations, concluding that some commonly-used digital youth voter registration strategies are ineffective. (Joint work with Peter John and Asli Unan)
Florian Foos is Assistant Professor in Political Behaviour in the Department of Government at the LSE. He uses field experiments to study the effects of campaign methods and interpersonal interactions between political actors and citizens on mobilization, political persuasion and political activism in Europe. His work has appeared in the AJPS, the JOP, the QJPS, and PSRM, among other outlets. He is a member of EGAP, and teaches political behavior and experimental methods.
This virtual workshop is open to the Yale community. To receive Zoom information, you must subscribe to the American & Comparative Political Behavior Workshop. Please subscribe at this link: https://csap.yale.edu/american-comparative-political-behavior-workshop.
The series is sponsored by the ISPS Center for the Study of American Politics and The Whitney and Betty MacMillan Center for International and Area Studies at Yale with support from the Edward J. and Dorothy Clarke Kempf Fund.