"Deepfake Warnings for Political Videos Increase Disbelief but Do Not Improve Discernment: Evidence from Two Experiments," John Ternovski, Yale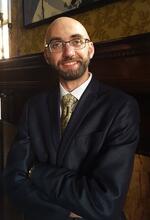 Event time:
Wednesday, February 24, 2021 -

12:00pm

through

1:15pm
Speaker:
John Ternovski, PhD Candidate in the Department of Political Science, Yale University
Event description:
AMERICAN POLITICS & PUBLIC POLICY WORKSHOP
Abstract: Recent advances in machine learning have led to the development of the "deepfake," a convincingly realistic, computer-generated video of a public figure saying something they have not actually said. Policymakers have expressed concern that deepfakes could mislead voters, but existing research has found minimal persuasive effects. We explore a downstream consequence of deepfakes: if voters are repeatedly warned of the existence and dangers of deepfakes, they may simply begin to distrust all political video footage. Through two online survey experiments, we found that voters were unable to discriminate between a real and deepfaked video. Deepfake warnings did not enhance participants' ability to successfully spot manipulated video content but consistently induced participants to believe that the videos they watched were fake, even when the videos were real. Our findings suggest that even if deepfakes are not themselves persuasive, warnings about deepfakes can nevertheless be weaponized to dismiss and disown real videos.
John Ternovski is a PhD candidate in the Department of Political Science at Yale University. His research is broadly focused on causal inference and persuasion, especially in the context of large-scale social networks. His dissertation investigates how new technologies causally impact political behavior and sentiments — particularly, how do new modes of information-dissemination and persuasion affect ordinary people? His research has been published in the Proceedings of the National Academy of Sciences, Political Behavior, Electoral Studies, and Social Networks.
Previously, he was a Research Fellow at the Harvard Kennedy School at the Student Social Support R&D Lab, a lab specializing in large-scale field experiments in education. Prior to that, he served as the Director of Analytics at the Analyst Institute, a company that designed, implemented, and analyzed large-scale field experiments for a variety of major non-profits and campaigns. He has also worked as a freelance data and analytics consultant. He holds an MA in Statistics from Yale, an MSc in Social Science of the Internet from Oxford University, and a BA in Economics from Dartmouth College.
This virtual workshop is open to the Yale community. To receive Zoom information, you must subscribe to the American Politics & Public Policy Workshop. Please subscribe at this link: https://csap.yale.edu/american-politics-public-policy-workshop.