"How to Research Legislative History," John Dearborn, Yale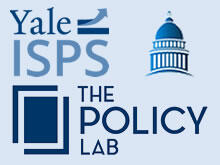 Event time:
Friday, March 26, 2021 -

11:00am

through

12:00pm
Speaker:
John Dearborn, Postdoctoral Associate (MacMillan and ISPS) and Lecturer in Political Science, Yale University
Event description:
ISPS POLICY-RELATED SKILLS TRAINING
How did a particular policy get passed by Congress?  Or, more simply, how did a bill become a law?  These are basic questions in politics, but researching legislative history involves many steps, questions, and historical sources.  In this session, we will discuss how to research the history behind a law passed by Congress.  The session is being presented by John Dearborn, Postdoctoral Associate and Lecturer at Yale University, holding appointments in the Center for the Study of Representative Institutions at the MacMillan Center, the Policy Lab at the Institution for Social and Policy Studies, and the Department of Political Science
This is part of a workshop series for ISPS-affiliated students. Link here for more information.
Open to:
Yale Community Only
Registration Info:
Registration is required on Zoom.