"The Political Consequences of Green Policies: Evidence from Italy," Yotam Margalit, Tel Aviv University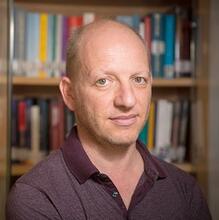 Event time:
Friday, May 7, 2021 -

12:00pm

through

1:15pm
Speaker:
Yotam Margalit, Professor of Political Science, Tel Aviv University
Event description:
AMERICAN & COMPARATIVE POLITICAL BEHAVIOR WORKSHOP
Abstract: Governments and publics world-wide increasingly recognize the need for adopting green policies. Yet such policies often entail substantial transition costs with highly uneven distributive implications, risking potential backlash from voters shouldering the costs. Does the introduction of green policies affect how people vote? We examine this question in the city of Milan, which introduced a new policy that excluded certain car models from driving in the city. Many car owners were thus required to replace their vehicles at substantial monetary loss. Using a set of inferential strategies, we show that car owners economically harmed by the policy (median cost: €3750) were about 16 points more likely to vote for Lega, a populist party that opposed the policy by portraying it as a "radical-chic left" initiative which penalizes the common people. Moreover, among non-Lega voters in previous elections, owners of banned car models were almost twice as likely to switch to Lega as car owners of unaffected cars. These shifts are accounted for by differential costs on car owners; recipients of assistance by the municipality to offset the policy's cost were not more likely to switch to Lega. These results highlights the political importance of considering the distribution of the costs when designing green policies.
Yotam Margalit is a Professor of Political Science at Tel Aviv University, specializing in the fields of international and comparative political economy. His research studies the politics of globalization, the formation of preferences on social-economic issues, and the political repercussion of economic shocks. He currently serves also a non-resident Senior Research Fellow at the Center for Governance and Economics at IDI, a policy think-tank. There he heads the Program on Labor Market Reforms. Prior to his current academic appointment, Margalit was a faculty member at Columbia University. He received a B.A. with highest honors in Economics and History from the Hebrew University of Jerusalem, and a PhD from Stanford. For more about his research: https://www.ymargalit.net/research-1.
This virtual workshop is open to the Yale community. To receive Zoom information, you must subscribe to the American & Comparative Political Behavior Workshop. Please subscribe at this link: https://csap.yale.edu/american-comparative-political-behavior-workshop.
The series is sponsored by the ISPS Center for the Study of American Politics and The Whitney and Betty MacMillan Center for International and Area Studies at Yale with support from the Edward J. and Dorothy Clarke Kempf Fund.