"Debtflix: Analyzing Financial Statements" with Sara Silver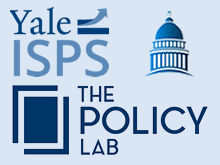 Event time:
Friday, November 5, 2021 -

10:00am

through

12:00pm
Location:
HYBRID EVENT: Online or in Person at RKZ 102
New Haven

,
CT
06511
Event description:
ISPS POLICY-RELATED SKILLS TRAINING
Corporations, nonprofits and public agencies often reveal important data in financial statements useful to researchers and journalists following the money. "Debtflix" is a fun and interactive workshop in understanding company finances. It starts with Netflix' 2017 results and shows how the video-streaming company that is growing, hiring and producing like mad is amassing mostly junk debt with no timeline for earning enough cash to repay it. This workshop aims to demystify accounting and use it to quickly show how companies work. By digging through the filings themselves, students should leave with the tools and confidence to analyze company accounts and spot some red flags.
Sara Silver is the Alan Abelson Chair of Business Journalism at Quinnipiac University and Adjunct Associate Professor at Columbia Journalism School, and was a correspondent for the Financial Times, The Wall Street Journal and The Associated Press.
This workshop is being held in a hybrid format and is open to the Yale community only.  Registration is required.
IN PERSON: Rosenkranz Hall Room 102, 115 Prospect Street
REGISTER TO ATTEND IN PERSON
ONLINE: REGISTER TO ATTEND VIA ZOOM
This is part of a workshop series for ISPS-affiliated students.  Link here for more information.
This event is cosponsored by the Institution for Social and Policy Studies, The Policy Lab, and Yale Journalism Initiative.