"Deconstructing Race," Hakeem Jefferson, Stanford University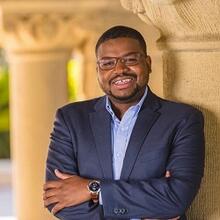 Event time:
Wednesday, January 26, 2022 -

12:00pm

through

1:15pm
Speaker:
Hakeem Jefferson, Assistant Professor of Political Science, Stanford University
Event description:
AMERICAN POLITICS & PUBLIC POLICY WORKSHOP
Abstract: In this article, we take seriously the idea that race is socially constructed by endeavoring to deconstruct it. In particular, we focus our efforts on deconstructing the category "Black" — a racial category that has been uniquely and stringently defined throughout American history. Using a conjoint experimental design, we survey a diverse sample of Americans to examine several sociopolitical antecedents of Blackness and ask: how flexible is the category "Black" in American society today? Who is considered Black, and why? How much of the contemporary Black categorization is attributable to ascribed, less flexible characteristics — and how much is acquired, tied to social, cultural, and political meanings? The findings we report provide one of the most comprehensive assessments to date of the permeability of the boundaries of Blackness. Findings show, for example, that parentage and stated appearance, via skin tone, remain highly salient traits in affecting how Americans conceive of Blackness. However, perceptions of Blackness are not solely the consequence of heritage and phenotype; a target's perceived Blackness is also significantly shaped by their expressed political identity and various sociocultural factors, including race of spouse and neighborhood composition. Results also highlight the stigmatized nature of Blackness as a social category, as more frequent encounters with discrimination increase the likelihood that a target is perceived as Black. Taken together, our findings provide deeper empirical clarity to a premise at the heart of social science research: race is socially constructed, and its construction implicates questions of authenticity, prototypicality, and belonging.
Hakeem Jefferson is an assistant professor of political science at Stanford University where he is also a faculty affiliate with the Center for Comparative Studies in Race and Ethnicity, the Stanford Center for American Democracy, and the Center for Democracy, Development, and the Rule of Law. He is currently on leave as the 2021-22 SAGE Sara Miller McCune Fellow at the Center for Advanced Study in the Behavioral Sciences.
Hakeem's work focuses primarily on the role identity plays in structuring political attitudes and behaviors in the U.S. His in-progress book project builds on his award-winning dissertation to consider how Black Americans come to support punitive social policies that target members of their racial group.
In other projects, Hakeem examines the causes of the racial divide in Americans' reactions to officer-involved shootings; works to evaluate the meaningfulness of key political concepts, like ideological identification among Black Americans; and considers how white Americans navigate an identity that many within the group perceive as increasingly stigmatized. In these and other projects, Hakeem sets out to showcase and clarify the important and complex ways that identity matters across all domains of American life.
As a researcher committed to publicly engaged scholarship, Hakeem is an academic contributor at FiveThirtyEight and his writings and commentary have been featured in places like the New York Times, The Washington Post, NPR, and other major outlets. He is also active on twitter, and you can follow him @hakeemjefferson.
This workshop is open to the Yale community only. To receive announcements and invitations to attend, please subscribe at https://csap.yale.edu/american-politics-public-policy-workshop.