"Federal Incentives and Urban Realities: Making Homelessness Policy in the American City," Laura Kettel, Yale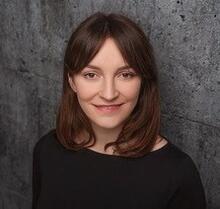 Event time:
Wednesday, March 2, 2022 -

12:00pm

through

1:15pm
Location:
Rosenkranz Hall (RKZ), 102
New Haven

,
CT
06511
Speaker:
Laura Kettel, PhD Candidate in Political Science, Freie Universität Berlin and Fox International Fellow at the Yale MacMillan Center
Event description:
AMERICAN POLITICS & PUBLIC POLICY WORKSHOP
Abstract: This paper investigates policy responses to homelessness in cities across the United States. Conceptualizing the urban environment as a site of governance, the paper studies the role of intergovernmental pressures, particularly federal policy incentives, in shaping municipal policymaking. Based on an original dataset on the local adoption of three federal policy innovations, the analysis tests the association between adoption patterns and internal determinants using Event History Analysis (Cox Proportional Hazards Regression). The analysis aims to understand what drives existing variation in local policy adoption, and what political, institutional, or contextual factors determine cities' time to adoption.
Laura Kettel is a PhD Candidate in political science at Freie Universität Berlin and a Fox International Fellow at the Yale MacMillan Center. In her dissertation, Laura employs a mixed-methods approach to study the development of homelessness policy in the United States. Her research interests include intergovernmental relations, welfare state development, and poverty governance.
This workshop is open to the Yale community only and will be held in a hybrid format. Current Yale faculty, students, and staff are encouraged to attend in person. Participants will also be able to attend remotely on Zoom. To receive announcements and invitations to attend, please subscribe at https://csap.yale.edu/american-politics-public-policy-workshop.