"Campaign Finance in the Age of Super PACs," Christian Cox, Yale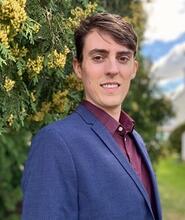 Event time:
Wednesday, August 31, 2022 -

12:00pm

through

1:15pm
Location:
Institution for Social and Policy Studies (PROS77 ), A002
New Haven

,
CT
06511
Speaker:
Christian Cox, Postdoctoral Associate in the Leitner Program on Effective Democratic Governance at the Jackson School of Global Affairs, Yale University
Event description:
AMERICAN POLITICS & PUBLIC POLICY WORKSHOP
Abstract: The United States Supreme Court 2010 decision in 'Citizens United v. Federal Election Commission' led to a major deregulation of election campaign finance law. A new political action committee emerged, known as the Super PAC, with a relatively unfettered ability to raise and spend money in elections. I characterize the influence of Super PACs on U.S. Congressional elections by estimating a novel election model. The model provides a comprehensive and tractable framework to analyze the effects of multiple heterogeneous players on election outcomes, incorporating endogenous candidate entry, candidate policy, committee entry, and committee spending across both the primary and general elections. I allow for unobserved heterogeneity in candidate quality and committee costs. Results indicate that Super PACs have small effects on voting outcomes and did, on average, slightly help Republicans. Super PACs also have modest effects on committee behavior, candidate policy platforms, and entry.
Christian Cox is a Postdoctoral Associate in the Leitner Program on Effective Democratic Governance, part of the Jackson School of Global Affairs at Yale University. He holds a PhD in economics from Michigan State University. His research explores the relationship between private interests and public policy, and more generally political economy and American politics.
This workshop is open to the Yale community. To receive regular announcements, please subscribe at https://csap.yale.edu/american-politics-public-policy-workshop.