"Does Ideology Trump Geography? Political Divides and the Responses of European Politicians to Democratic Backsliding," Mihail Chiru, University of Oxford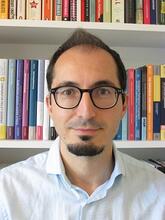 Event time:
Friday, October 7, 2022 -

12:00pm

through

1:15pm
Location:
Institution for Social and Policy Studies (PROS77 ), A002
New Haven

,
CT
06511
Speaker:
Mihail Chiru, Lecturer in Politics in the Department of Politics and International Relations, University of Oxford
Event description:
AMERICAN & COMPARATIVE POLITICAL BEHAVIOR WORKSHOP
Abstract: Multiple rounds of EU enlargement and the rise of populist forces across Europe have affected the organization of political competition in the European Parliament (EP). Investigating MEP responses to democratic backsliding among member states, we examine how the structure of these divides relates to MEPs' geographic origin and their ideological positions. We conduct our empirical analysis based on 21 roll-call votes and corresponding parliamentary debates held in the European Parliament between 2009 and 2019. Our findings indicate that MEPs from Central and Eastern Europe (CEE) as well as those holding populist or Eurosceptic views are less likely to vote for EU resolutions condemning rule of law violations, with a notable interaction between CEE origin and Euroscepticism. We further explore the reasons underpinning MEPs' voting decisions by employing discourse analysis to parliamentary debates preceding the relevant roll-call votes. Our results confirm an increasingly salient divide around rule of law issues in the EP and highlight the consolidation of a core group of CEE Eurosceptics who are mounting a growing contestation of the EU.
Mihail Chiru is a Lecturer in Politics in the Department of Politics and International Relations and a Tutor at Christ Church College. He received a PhD (awarded Summa Cum Laude) in Comparative Politics from the Central European University. Before joining DPIR, Mihail was a Departmental Lecturer in East European Politics at Oxford School of Global and Area Studies (OSGA). He previously taught at the University of Southampton and at the Central European University and conducted postdoctoral work at UCLouvain (Belgium) and Median Research Centre (Romania).
His current research focuses on two agendas. The first assesses the responses of the European Parliament to the democratic backsliding crises in several EU Member States and whether backsliding has contributed to the consolidation of an East-West cleavage in the EU. The second research agenda is centered around the evolution of programmatic linkages between citizens and political parties in Eastern Europe. His work has been published in journals such as Journal of European Public Policy, Journal of Common Market Studies, Party Politics or European Union Politics.
This workshop is open to the Yale community. To receive announcements and invitations to attend, please subscribe at https://csap.yale.edu/american-comparative-political-behavior-workshop.
The series is sponsored by the ISPS Center for the Study of American Politics and The Whitney and Betty MacMillan Center for International and Area Studies at Yale with support from the Edward J. and Dorothy Clarke Kempf Fund.