"Does Prosecutor Partisanship Exacerbate the Racial Charging Gap? Evidence from District Attorneys in Three States," Sidak Yntiso, University of Chicago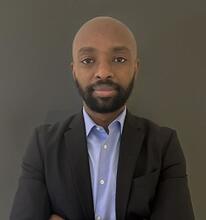 Event time:
Wednesday, February 22, 2023 -

12:00pm

through

1:15pm
Location:
Institution for Social and Policy Studies (PROS77 ), A002
New Haven

,
CT
06511
Speaker:
Sidak Yntiso, postdoctoral researcher at the Harris School of Public Policy, University of Chicago
Event description:
AMERICAN POLITICS & PUBLIC POLICY WORKSHOP
Abstract: In the United States, nearly all state prosecutors are elected. The policy discretion afforded to these officials has raised concerns that they may exercise their coercive authority in ways that exacerbate racial disparities. To what extent do local prosecutors' political preferences and electoral incentives affect the charges they bring against defendants from different racial groups? Using linked criminal records from three large states, I find that marginally elected Republican prosecutors seek significantly tougher charges than Democrats but only in cases involving Black defendants. Additional tests demonstrate that observable defendant characteristics (including sex, prior criminal history, crime type, and arrest offense) and sample selection bias (stemming from police expectations of prosecutor punitiveness) cannot explain this result. Further tests indicate that prosecutor partisanship does not merely affect charging outcomes but also shapes disparities in incarceration lengths. The final part of this article examines the extent to which electoral selection or electoral incentives drive these overall effects. One incentive-based explanation predicts differences in reelection concerns across parties. However, the racial gap is largely eliminated in election years as Republican prosecutors get tough all around. An alternative explanation predicts differences in local electoral coalitions across parties due to residential segregation. Consistent with this mechanism, Black defendants tend to reside in precincts where Republican candidates perform poorly.
Sidak Yntiso is a postdoctoral researcher at the University of Chicago's Harris School of Public Policy who specializes in American political institutions. His current projects concern the electoral incentives of local prosecutors and partisan fairness in legislative redistricting. Beginning in Fall 2023, he will join the University of Rochester's Political Science department as an assistant professor. He earned his Ph.D. in Political Science from New York University.
This workshop is open to the Yale community. To receive regular announcements, please subscribe at https://csap.yale.edu/american-politics-public-policy-workshop.