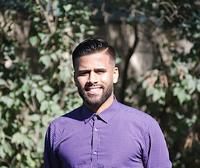 Stephane D. Andrade is a joint Ph.D. student in the Departments of Sociology and African American Studies at Yale University.  His research interests lie at the nexus of urban and community sociology, race and ethnicity, poverty, inequality, and the intersection of the welfare state and the criminal justice system. His current research explores the social world of low-income fathers, their networks, and how they navigate family responsibility given high unemployment, concentrated poverty, and the effects of child support enforcement.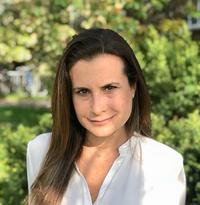 Ximena Benavides is a doctoral candidate in the J.S.D. program at Yale Law School. With a behavioral and economics interest in the determinants of access to healthcare, her work is a legal and political analysis of the U.S. healthcare system's wasteful practices and costs control, focusing on the misaligned economic incentives in the relationship between patients and physicians. As an ISPS Graduate Policy Fellow, Ximena will explore the social and economic merits of rationing policies and health care costs control in Puerto Rico.  Born in Peru, where she has been a law professor, Ximena earned her B.A. in Humanities and J.D. from Universidad Catolica del Peru, and her LL.M. from Yale Law School. At Yale, she has been a Olin Fellow in Law, Economics, and Public Policy, a Kauffman Fellow in Law, Economics, and Entrepreneurship, and a Fellow at the Solomon Center for Health, Law & Policy.   
Taha Choukhmane is a doctoral student in economics at Yale. His research interests lie at the intersection of behavioral and public economics. His current work investigates the importance of behavioral biases in retirement saving and the optimal design of pension plans. He graduated with a MA in Economics and a BA in Middle Eastern Studies from SciencesPo Paris.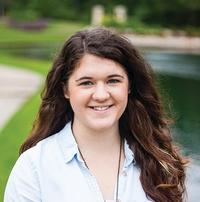 Annabelle Hutchinson is a PhD student in the Political Science Department at Yale with research interests in social policy, substantive political economy, American politics and quantitative methods. Annabelle is particularly interested in examining poverty, inequality, and family and child policy in the United States and other countries.  Annabelle received a B.A. in Economics & Political Science from Texas A&M University in  2015. While at Texas A&M, Annabelle worked for two years as a research assistant with the Project for Equity, Representation & Governance (PERG).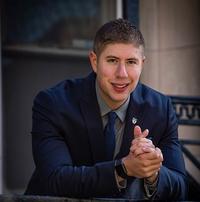 Paul Merklinger is a doctoral student in Yale's political science department. His research focuses on the domestic political implications of civ-mil relations, perception of veterans, and online political behavior. Paul serves as an active-duty United States Army Aviation officer. Following his time at Yale, Paul will teach American Politics in the Department of Social Sciences at the United States Military Academy at West Point. Paul received his BS in American Politics, Policy, and Strategy at the United States Military Academy.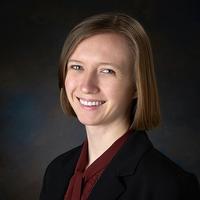 Lilla Orr is a doctoral student in Political Science. Her research examines group conflict within political and health behavior, including political polarization and health effects of discrimination. As an ISPS policy fellow she is studying the policy response to the modern opioid epidemic in the United States. Prior to pursuing graduate studies, Lilla completed a B.S. in Biochemistry and Cell Biology at the University of California, San Diego.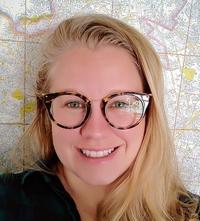 Lauren Pinson is a Ph.D. candidate in Political Science and an NSF Graduate Research Fellow at Yale. Her dissertation research focuses on when and why states crack down on illicit trafficking of drugs and small arms. As an ISPS Graduate Policy Fellow, she will evaluate how exposure to gun violence influences comfort with gun ownership. Prior to starting at Yale, Pinson worked as a senior researcher and project manager at the National Consortium for the Study of Terrorism and Responses to Terrorism. She holds an AB in International Affairs and an MPA from the University of Georgia.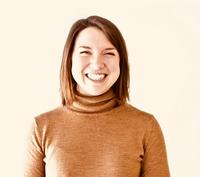 Gwen Prowse is a joint doctoral student in political science and African American studies at Yale.  Her research focuses on historical and contemporary issues of urban inequality in general, and for Black people in particular.  She uses a mixed methods approach to investigate how these inequalities affect political behavior.  Prior to coming to Yale, Gwen worked in education and community development, both as a high school teacher and instructional coach in southeastern Arkansas and Delaware. She received her BA in urban planning and public policy from Rutgers University.
Katherine Wagner is a PhD candidate in Yale's Department of Economics with research interests in environmental public finance. Her current research projects focus on the public provision of natural disaster insurance and the private provision of public goods.  She holds a B.A. from McGill University and an M. A. from the University of British Columbia.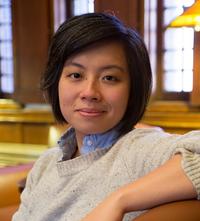 Jen Wu is a PhD student in the Political Science department. Her research focuses on how group identity and differences inform political outcomes, specifically attitudes and behaviors towards outgroup institutions and outgroup-targeted policies. Her ISPS Policy Fellows project will focus on understanding perceptions of deservingness of Medicaid recipients in the context of eligibility and work requirements.