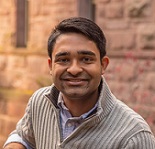 Mohit Agrawal is a Ph.D. candidate in the economics department at Yale University. Mohit is an applied microeconomist and uses structural techniques to study US healthcare, education, and politics. He is currently researching campaign finance reform–specifically, how public financing of elections influences who chooses to run for office, who chooses to donate to candidates, and who chooses to vote. Mohit previously worked for the Department of Defense and worked in analytics at President Obama's 2012 reelection campaign headquarters in Chicago. 
     Mohit majored in mathematics and minored in computer science at Princeton University. As a Mitchell Scholar, Mohit studied economics at the National University of Ireland-Galway. Mohit then won a Rhodes Scholarship to Oxford University, where he studied statistics and received an MBA.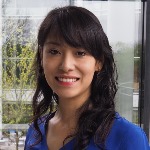 Noriko Amano is a Ph.D. candidate in Economics at Yale. Her research focuses on inequality and in particular, explores the effect that different policies have on the well-being of individuals in the long run. Noriko studied a masters in Economic Theory at ITAM and received her B.A. in mathematics at the National Autonomous University of Mexico.  Research website:  noriko.amanopatino.com
"What Are the Effects of Affirmative Action Regulation on Workers' Careers?"  January 12, 2017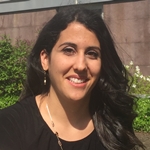 Kassandra Birchler is a Ph.D. student in the Political Science Department at Yale. Her research focuses on the intersection of political science and psychology. In her dissertation she is exploring the effect of early childhood trauma on political ideology. She is also studying how people regulate their emotions in the political context, with a focus on people's tendency to use political content to replace feelings of anxiety with anger. Kassandra received her B.A. in Political Science from the University of Zurich in Switzerland and her M.A. in Comparative and International Studies from ETH Zurich. She has worked as a research assistant for the Chair for Political Economy and Development at the University of Zurich.
 
Ofra Bloch is a doctorate candidate at Yale Law School, where she also completed her LL.M. degree in 2015. Embracing a historical perspective, Ofra's work explores questions of inequality and law. In her dissertation, she examines the ways in which affirmative action law and policy successfully fight some forms of inequality while sustaining others. She is currently exploring the shift towards class-based affirmative action in higher education and aims to develop an understanding of its implications and trade-offs. Ofra is also writing on the evolving meaning of diversity discourse and the effects it has on legal doctrine and policy design.
     Before coming to Yale,
Ofra
served as a Law Clerk for the Honorable Justice Esther
Hayut
of the Supreme Court of Israel. She also earned her LL.B. (magna cum laude) and LL.M. (summa cum laude) degrees from Tel-Aviv University, and she is a graduate of the Interdisciplinary Program for Outstanding Students at Tel-Aviv University.
Adam Chekroud
is a doctoral student in the Psychology department. His research focuses on the use of big data and computational statistics to improve the way we diagnose and treat mental illness. He developed an algorithm that prospectively identifies whether a patient will respond to an antidepressant, and recently founded a mental health startup alongside his PhD research. Adam is currently exploring FDA regulatory frameworks surrounding the use of predictive tools in medicine, specifically concerning recommender systems that arbitrate among already-existing treatments.
     Before coming to Yale, Adam received his BA (first class honours) in Experimental Psychology from Oxford, and then a MSc in Neuroscience from Oxford.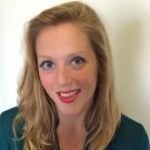 Sophie Jacobson
is a Ph.D. student in political science focusing on the politics of inequality in the United States. Her research centers on American social policy, incorporating historical institutionalist and comparative political economy approaches. Outside the US, Sophie studies the political economy of child poverty in OECD countries. As an ISPS Policy Fellow, she is conducting a political ethnography of single mothers in New Haven for insight into their perceptions and experiences of democratic governance.
     Before coming to Yale, Sophie spent four years in professional policy advocacy, concentrating on civil rights and social justice issues in Los Angeles. She earned a B.A. in Political Science and News Media & Society from the University of Southern California in 2011.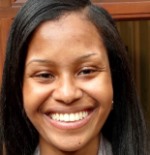 Nichole Nelson
is a Ph.D. student in the History Department, studying 20th century American History, with a focus on post-WWII urban and suburban history.  More specifically, her dissertation will examine how small suburban communities that choose to intentionally racially integrate in order to increase their property values, can serve as potential models to achieve racial residential integration nationwide, in light of the U.S. Department of Housing and Urban Development's (HUD) missed opportunity to achieve integration during George Romney's tenure as HUD Secretary from 1969 through 1973.  Nichole is a recipient of the Black Metropolis Research Consortium Summer Short-Term Fellowship, the Hugh Davis Graham Award from the Institute for Political History, the Bordin-Gillete Researcher Travel Fellowship from the Bentley Historical Library at the University of Michigan, and the John F. Enders Fellowship from Yale University. 
     Prior to pursuing a Ph.D., Nichole worked at the American Philosophical Society and Bryn
Mawr
College. Nichole received her M.A. in History from Vanderbilt University in 2014 and her B.A. in History from the University of Pennsylvania, where she graduated magna cum laude, in 2011.
Nicholas Occhiuto
is a doctoral student in the Sociology department. His research interests include economic sociology, sociology of markets, organizations, occupations and work. His dissertation is a comparative case study that examines the impact of smartphone applications (i.e. Uber, Lyft, Flywheel etc.) on the taxicab markets in New York, Chicago and San Fransisco in order to understand how innovation affects market transformation. 
Before coming to Yale, Nicholas received his MA in sociology from Columbia University, and his BA in sociology and philosophy from New York University.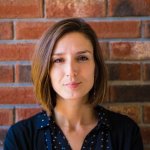 Molly Offer-Westort
is a doctoral student in political science. Her research is on quantitative methodology for social science research. Her substantive interests are in social identity and redistributive preferences, with a regional focus on West Africa and the Sahel. She has worked with the World Bank Development Impact Evaluation Initiative on evaluations in Senegal, Côte d'Ivoire, and the Gambia, and for Queen Máxima of the Netherlands in her role as the United Nations Secretary-General's Special Advocate for Inclusive Finance for Development. She was a Peace Corps volunteer in Madagascar from 2007-2009.
     She has an M.P.A. in the Economics and Public Policy from the Woodrow Wilson School at Princeton University, and a B.A. in anthropology from Grinnell College.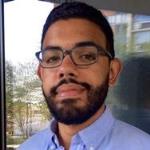 Pedro A. Regalado
is a Ph.D. student in American Studies. As an urban historian interested in structural inequality, his research focuses on the intersections of urban poverty, immigration, race, and policy. Pedro is currently investigating the relationship between drug enforcement policies in the U.S. as they relate to the incarceration of Latina/os during the early 1990's and into the 2000's. He received his B.A. summa cum laude in History from Loyola University Chicago. His work is featured in 
The Encyclopedia of Greater Philadelphia
 and 
The Chronicle of Higher Education
.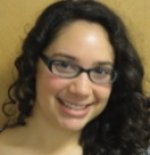 Gina Roussos is a graduate student in Social Psychology. She is broadly interested in how prejudiced attitudes and beliefs originate, are perpetuated, and can ultimately be changed. She is particularly interested in using her research to inform changes in public policy. Her current project investigates the use of a perspective-taking computer game in increasing support of government-funded anti-poverty policies. Gina received her B.S. in Psychology from the University of Pittsburgh.
"The Counterintuitive Effects of a Prosocial Online Game: When Good Intentions Go Awry"  October 30, 2015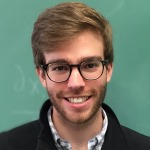 William Schpero is a Ph.D. student in health policy and management, with a concentration in economics, at Yale University. His research is currently focused on examining the implications of health insurance design and market organization for health care costs and quality, particularly in Medicaid. Before coming to Yale, Schpero completed a research fellowship at The Dartmouth Institute for Health Policy & Clinical Practice, from which he also received a master's degree. He received his undergraduate degree from Dartmouth College.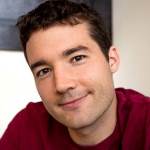 Conor Walsh is a Ph.D. student in the Economics Department. His research interests lie at the intersection of macroeconomic geography and urban policy. He is particularly interested in estimating the response of firm entry and innovation to local demand shocks and place-based policies, and quantifying the impact of the Great Recession on the economic landscape of the U.S.
"Who Creates Jobs? Immigrants as Entrepreneurs,"  November 7, 2016