Time for the Feds to Take Financial Transparency Seriously
Authored By
Yousef AbuGharbieh
At the top of the page of the White House's web site, a banner now reads: "Due to Congress's failure to pass legislation to fund the government, the information on this web site may not be up to date."
Not up to date – the phrase suggests that government information need only be current for it to be useful. But in an era of government shutdowns and constant fights about spending priorities, "up to date" is too low a bar for the information the federal government provides to its citizens. Particularly when it comes to financial information, we deserve better.
Since coming to office, President Obama has committed himself to making government financial information more available and easier to understand, but his administration's efforts on this front have fallen short. The federal government created sites like itdashboard.gov, an online portal to track and visualize government information technology spending, but there is still no single resource where citizens can get a holistic view of the entire federal budget.
This deficiency stands in contrast to cities like San Francisco and Seattle, both of which have sites dedicated to helping citizens explore financial and other municipal data. These sites provide users with easy access to 911 response rates, crime statistics, and budget information. With a single bookmark, citizens can get updates as more datasets, graphs, and reports are added.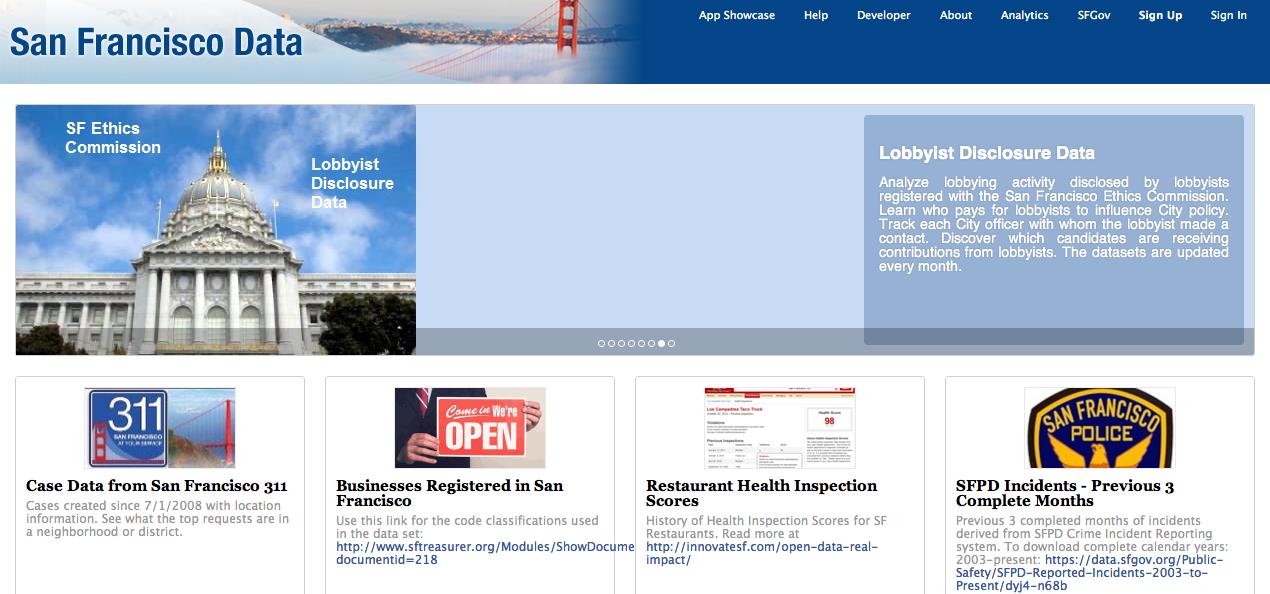 The sites don't just provide a service to citizens—they also help San Francisco and Seattle better understand what their citizens want. Just like Google and Amazon track how users engage with their sites, San Francisco and Seattle can analyze how citizens interact with municipal data, refining and augmenting both the content and presentation of the sites to better reflect what citizens want.
Both San Francisco and Seattle's sites are managed by the Seattle-based start-up Socrata. The firm provides cities and other public entities with tools to manage and present crime, education, transportation, and financial data. Other venture-backed companies like OpenGov focus more narrowly on financial data, allowing cities to present municipal budgets elegantly and interactively.
The federal government should follow Seattle and San Francisco's lead and contract out its open data efforts to the private sector. Private companies that focus exclusively on data management and visualization can help the federal government create better, more comprehensive data portals at a low cost. Socrata's service runs just a few thousand dollars a month, less than the salary and benefits most cities – and the federal government – would pay a single entry-level employee.
In fact, subcontracting data projects to companies like Socrata and OpenGov is in keeping with existing Obama administration policies. In 2010, the administration launched TechStat, an initiative promoting more efficient and effective IT spending by federal agencies. Techstat recommended that agencies consider using more software-as-a-service products – like what Socrata and OpenGov offer – instead of relying on expensive proprietary systems built in-house.
Considering how contentious budget fights have become in recent years, citizens should have routine and easy access to tools for understanding how the federal government is spending public dollars. Seattle and San Francisco show how municipal governments can provide intelligible and attractive public data at a reasonable cost. It's time for the federal government to do the same.