ISPS Launches The Policy Lab
Publication date
January 23, 2017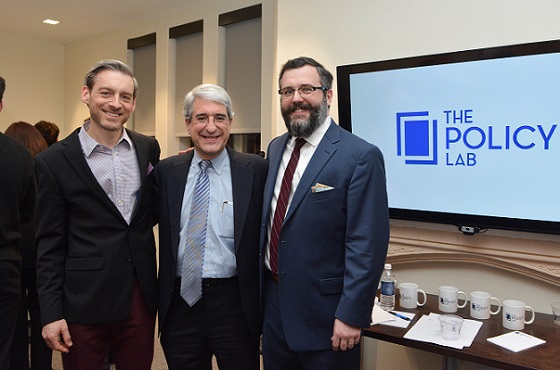 (Photo by Michael Marsland)
ISPS officially launched 
The Policy Lab
on January 23, 2017 in its newly renovated space at 77 Prospect Street.   
Almost 100 people attended the launch event that featured remarks from President Peter 
Salovey;
 ISPS Director Jacob Hacker; and Associate Professor of Sociology Andrew 
Papachristos
, the Director of The Policy Lab.  Comparing it to the Yale Center for Engineering Innovation and Design (
CEID
),
Salovey
 said:
"The Policy Lab is our maker space for the social sciences."
The Policy Lab's student working groups have already begun tackling issues such as gun violence, police misconduct, prison education and New Haven public education. And last week, the Policy Lab produced its
first working paper
, "Age of Gunshot Wound Victims in New Haven, 2003-2015."
State representatives and community agencies at the event spoke about their need for more policy tested information, and welcomed the opportunity for a s
tudent-focused university-community partnership.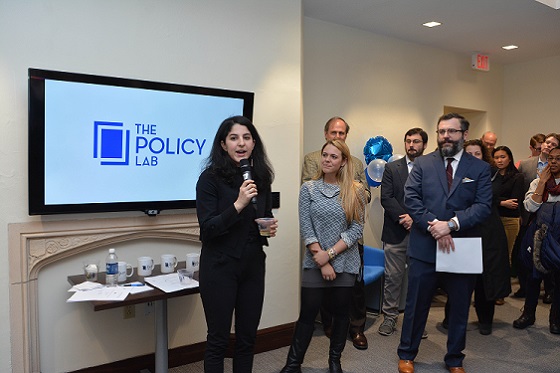 Photo by Michael Marsland