How Do We Measure and Improve Government Performance?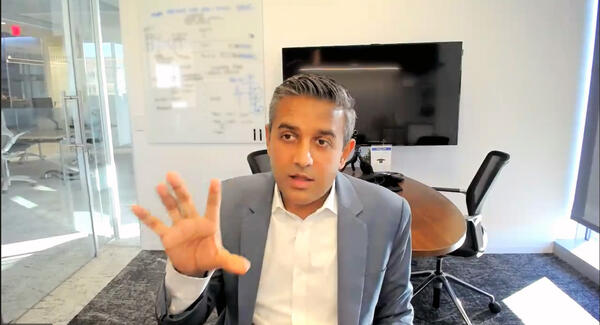 In modern society, government is the most important actor in the economy. From education to medicine to income support programs to national defense, each year our government spends trillions of dollars on direct service provision and transfers additional trillions in direct payments. In the private sector, companies must report profits and losses, and their survival and growth are disciplined by consumers, capital markets, and the courts.
But what about government performance? How should we measure and report it? How do we reward success and assign accountability for failures? Do modern advances in computation, data collection and analysis, and communications technology create new possibilities for better performance measures and greater political accountability?
The Institution for Social and Policy Studies (ISPS) has launched a new conference series to tackle these and similar questions. Supported through its new Democratic Innovations program, the series is covering a variety of areas, such as education, medical care, and the media. Speakers discuss what accounts for the successes and failures of government performance in these domains, introduce ideas for developing new measures of performance and new systems of accountability, and consider what general lessons might be drawn to improve government performance and democratic accountability.
The series kicked off on Oct. 27 with a virtual presentation and Q&A session with Nikhil Sahni, Scott Blackburn, and Adi Kumar, partners from McKinsey & Company's social, health care and public sector practices. In their time at McKinsey and stints in government, they have brought management and operational expertise to help government leaders frame decisions, which have led to improvements in budget and operations plans, streamlined customer service, and upgraded IT infrastructure.
ISPS's Democratic Innovations program focuses on understanding how democracy works and when it fails to achieve its potential.
"It has never been more important to direct new intellectual energy to the challenge of rethinking what is possible for our democratic institutions," said Alan Gerber, Sterling Professor of Political Science and director of ISPS. "I am tremendously grateful to Nikhil, Scott, and Adi for sharing what they have learned in government and private practice about what we can do to identify and test new ideas for improving the quality of democratic representation and governance."
Sahni led off the discussion by explaining the challenge of measuring productivity in the government sector. The conventional ways to measure productivity are based on inputs and output prices, he said. But there are no market-generated output prices for the goods and services that the government produces. If a productivity measure is based on output, it is often tricky to measure the quality of the output and service delivery, he said.
Blackburn, currently a senior partner in McKinsey's Washington, D.C., office and a former U.S. Army captain, discussed his time at the Department of Veterans Affairs (VA), when he led the transformation initiative, MyVA. During that time, veteran trust in VA improved to more than 70 percent, from 47 percent.
The country made a promise to our veterans, Blackburn said, and it is our responsibility to deliver on that promise. He discussed some of the efforts undertaken following the problems that were uncovered in 2014 in Phoenix, including efforts to improve service performance measurement and to use analytics to improve resource allocation and productivity. Blackburn encouraged the audience to reflect on the value and impact of improving government services.
"This journey is worth it," Blackburn said. "You can see the effects on so many people's lives."
Kumar has several years of public service including multiple advisory roles in the White House. He emphasized that legislation is just the first step in government spending.
"In the past few years, the government has authorized over $10 trillion of spending," Kumar said. "A lot happens between when a law is passed and the dollars go out the door."  
Dorothy Chen, a student at Yale School of Management, asked about careers in the public sector and the challenges the public sector faces when competing for talent against the private sector.
Blackburn recognized the importance of making public service attractive, noting that spending time in the Department for Justice, is a "career accelerator" for lawyers and wondering whether this could be extended to other areas of government service. He urged the audience to persevere with similar efforts, even when confronted with challenges that can appear overwhelming. He said those who seek to transform our government must do what they can, when they can, as though running a relay race.
"Take the baton from those who came before you," he said. "Then run as fast as you possibly can for as long as you can until you have to pass the baton to those that come after you."
Sign up to receive notifications of future ISPS events here.