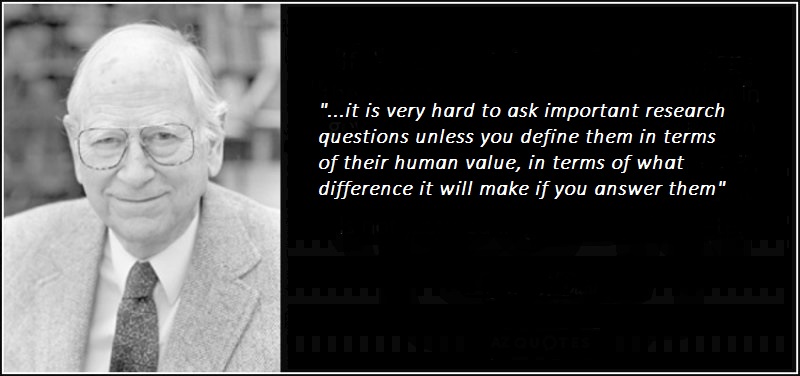 In honor of the late Yale Professor Robert Dahl, widely considered the greatest American political scientist of the Twentieth Century, the Institution for Social and Policy Studies at Yale (ISPS) launched the Dahl Research Scholars in 2015 - 2016 academic year. The program is for Yale College students committed to positively influencing American public policy through research.
Selected Yale College students engage in policy-oriented academic research with leading scholars and graduate students affiliated with ISPS in a year-long research fellowship and academic mentorship opportunity. In addition to a policy-relevant research assistant position, Dahl Scholars collaborate with their faculty mentors, and draw support from peer fellows, to complete public policy research projects proposed upon application for the program.
Fellowship support is extended to a select number of Yale College students each academic year, chosen in a competitive application process in the fall. Dahl Scholars are chosen based upon credentials and compatibility with the research assistantships offered, including the relative merits of student research proposals, relevant past experiences and coursework, and faculty references or recommendations for the fellowship.
The fellowship requires a commitment of approximately 8-10 hours of research assistance each week for the academic year. In addition, Dahl Scholars will be required to attend and prepare for 4-5 peer review meetings designed to support fellows in completion of their independent research projects over the fall and spring semesters. A stipend is provided.
Participation for 2021-2022
We will make every effort to hold in-person meetings this year.  However, we will follow all of Yale Health's recommendations which may be subject to change over the course of the year.
Yale College students need to be enrolled to apply; students on leave of absence for Fall 2021 or Spring 2022 are not eligible.
______________________________________________________________
This program complements, but is distinct from ISPS' Director's Fellows program: Dahl Scholars will focus on positively influencing policy through research. Most will have plans to attend graduate school or join organizations conducting rigorous policy research (think tanks, NGOs).
______
Applications for the Dahl Scholars Program are now closed.
Applications are open to Yale College students from all disciplines with demonstrated strong experience in research. Successful applicants will have:
•             At least 3 courses in the social sciences (e.g., economics, political science, sociology, psychology)
•             Econometrics AND/OR at least one upper-level course in the social sciences
•             Evidence of research ability (paper, prior work)
•             Demonstrated familiarity with at last one spreadsheet/stats program, at a minimum Excel.
•             GPA of A- or above (greater than 3.5).
Should you have any questions, please contact Tory Bilski (victoria.bilski@yale.edu).