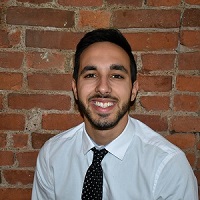 Rayan Alsemeiry
is a Global Affairs and Human Rights (a Multidisciplinary Academic Program coordinated by Yale Law). At an early age, Rayan immigrated from the Middle East to Arizona, where his family was the target of violent threats that prompted his father to flee the United States. Over the following years and for a majority of his childhood, Rayan, his mother, and his sisters were homeless, alternating between motels, parking lots, shared homes, and shelters. At 13, he settled down in the Reed Park Neighborhood of Mesa, Arizona, a poverty-stricken community comprised mainly of undocumented Latino immigrants, where he still lives today. These experiences shape his desire to channel tools of law and policy towards sustainable policy solutions for disenfranchised populations, both domestically and abroad.
Hacibey Catalbasoglu
is studying political science with a concentration in urban studies. He's especially interested in municipal economic development, transportation infrastructure, and local legislative bodies. He has worked for Senator Chris Murphy and various New Haven Mayors. At Yale, he's a part of the Model UN Team and on the board of United Students Against Sexual Assault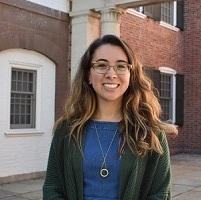 Valentina Guerrero is majoring in American Studies, with a concentration in Politics and American Communities. Her interests include civil rights, voting rights, labor law, and environmental inequalities. Last summer, Valentina worked at the U.S. Department of Labor - Civil Rights Center as a 2017 Women in Government Fellow. In this role, she pursued policy research on equal pay and national origin discrimination. She also prompted an initiative to use personal pronouns in federal correspondence. This work was a continuation of her prior research experience at Harvard Law School.
Arka Gupta is majoring in economics. He is interested in the economics of inequality, especially focused on the intersection of social determinants of health and the criminal justice system. Arka furthers his interests through his 501c3 non-profit organization Dose of Justice, as well as his advocacy work with the Yale Undergraduate Legal Aid Association.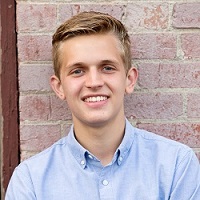 Luke Hellum is majoring in Statistics and pursuing a certificate in Energy Studies. As a Director's Fellow, he's interested in studying renewable energy and health care policy. Last summer, he worked at the city government of Louisville, Kentucky, researching policy for their municipal dark fiber network expansion. In his free time, he loves listening to music and exploring new towns and cities.
Leila Murphy is majoring in Ethics, Politics, and Economics. She is also an Education Studies Scholar. She is primarily interested in the issue of educational inequality, and its relation to socioeconomic and political inequality in cities in the U.S. She also studies Arabic and French on the side. Leila is the co-president of New Haven REACH, an organization that trains Yale students to mentor New Haven high school seniors through the college process. She also interns at All Our Kin, a New Haven-based nonprofit, where she supports Early Head Start programs.
Albin Quan is studying Political Science and Statistics & Data Science. His interests include educational equity, state-level policy, and political philosophy. He currently volunteers with Matriculate to provide college support and mentoring to first-generation, low-income high school students across the country. In addition, he is an editor for The Politic, an undergraduate journal on campus, and serves on the Yale College Council as a student representative.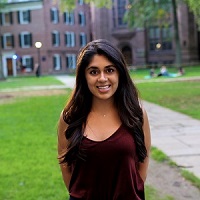 Sal Rao is from Washington, D.C. majoring in American Studies, with a concentration in urban policy, and Music. She is especially interested in urban education, immigration, and economic and social inequality and has worked and proposed federal legislation on these issues in the White House Domestic Policy Council, the Senate Committee on Health, Education, Labor, and Pensions, and the Office of Congresswoman Eleanor Holmes Norton. During the academic year, Sal works with the Yale College Council, twirls flags with the Yale Color Guard, and sings opera.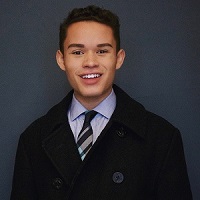 Mariano Stephens is in Silliman College majoring in Global Affairs. At Yale, Mariano serves as the Vice President of the Yale College Democrats, a Communication and Consent Educator, and a Research Trip Leader for the Yale International Relations Association. Mariano was born and raised in Austin, Texas, and is particularly passionate about policy issues that face the Southwestern region of the United States, such as immigration reform, bilingual education, and combating hate crimes and domestic terrorism. On the international side, he focuses on Latin American political economy.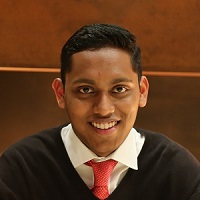 Anand Swaminathan is in Grace Hopper College majoring in Ethics, Politics, & Economics with specific interests in comparative political economy, development, economic policy, and the moral limits of markets. He is Co-President of the Roosevelt Institute, Yale's only undergraduate-run policy think tank, having served two semesters as head of the International Development Center. Anand also competes on the Model United Nations Team at Yale (MUNTY), works as a Hopper College Aide, and serves as a research assistant in the Political Science Department.
Ashtan Towles is majoring in Political Science and has been accepted into the Bachelor's/Master's Political Science program and will receive her B.A./M.A. upon graduation. Last year, she served on the YUPP Legislative Team and advocated with CT legislators for a solitary confinement bill that would mandate a limit requirement for the length of solitary confinement. This past summer, she received the Yale Law School Undergraduate Liman Fellowship and served at All Our Kin, a nonprofit that specializes in providing low-income women with training in child care provision. As an ISPS Director's Fellow, she is interested in studying child welfare policy in relation to children with incarcerated parents for her yearlong senior thesis.
Trinh Truong is a junior studying Political Science and Human Rights with a concentration on mass displacement and sovereignty. Guided by Hannah Arendt's idea of "the right to have rights," her research centers on how nation-states respond to the social and legal demands created by refugees and immigrants. Truong has interned as a Refugee Resettlement Fellow at the Mohawk Valley Resource Center for Refugees in her hometown of Utica, New York. Currently, she is a Dwight Hall Urban Fellow working at the Immigrant Bail Fund to advocate for the rights of immigrants and asylum-seekers in pretrial detention. Truong originally resettled in the United States as a political refugee from Vietnam at the age of 3.