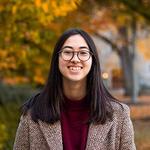 Esul Burton is majoring in Political Science. At Yale, her scholarship has concerned racial justice and civil rights, with a particular focus on the criminal justice system in the United States. She was formerly the legislative coordinator of the Yale College Democrats, where she advocated for legislation expanding youthful offender protections to defendants under the age of 21. During the academic year, Esul serves as a Dwight Hall Urban Fellow at the Connecticut Bail Fund, where she helps advocate for New Haven residents in pretrial and immigration detention, and conducts legal history research at Yale Law School.
Jaster Francis is majoring in Philosophy and Political Science with a concentration in American law and justice.  He is particularly interested in the intersections of race, class, and the development of mass incarceration during the late 20th century.  As an Edward Bouchet fellow, he conducts and presents research on "American Racial Capitalism and the Criminal Justice System."  He also works with Project Youth Court to find restorative and community-based alternatives to offenses committed by Connecticut youth.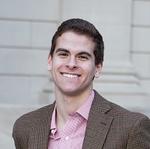 Gabriel Malek is an American Studies and Environmental Anthropology double major in Timothy Dwight college. He is interested in studying how metropolitan public policy can encourage investment in urban climate adaptation, and has investigated city resilience as an intern at the Kinder Institute for Urban Research and the Environmental Defense Fund. At Yale, Gabriel explores the intersection of sustainable finance and municipal governance in leading the Dwight Hall Socially Responsible Investment Fund and the Yale Roosevelt Institute, Yale's undergraduate public policy think tank.
Will Marks is studying History and Political Science. He is interested in the intersection of technology and human rights, especially online. He currently works remotely for the Center for the Governance of AI, which is housed by the Future of Humanity Institute at Oxford University, and spent the summer interning at Privacy International, an organization focused on challenging state and corporate surveillance. Will is Vice President of the Junior Class, a student fellow at the Information Society Project, and is involved with Camp Kesem.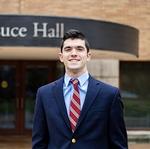 Elias Mastakouris is studying Political Science with interests in political philosophy, international security, and public corruption reform. In the past, Elias has worked in the New York City Mayor's budget office, the New Haven Board of Alders, and Capitol Hill. On campus, Elias is the president of the Peace & Dialogue Leadership Initiative, a Yale-West Point foreign policy initiative and a research assistant in military history.
Robel Mulugeta studies EP&E and Data Science at Yale and is interested in using quantitative policy evaluation as a measurement of the efficacy and cost-effectiveness of urban policies. Policy domains he especially cares about are those related to affordable housing, welfare, and urban economic development. At Yale, Robel is a member of the Yale Black Men's Union, a mentor at a local public school, and served the New Haven Neighborhood Housing Services.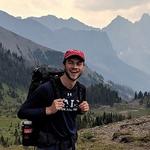 Aidan Pillard is in the humanities major. He leads the Yale chapter of Students for Sensible Drug Policy, which advocates for those most harmed by the War on Drugs through campus education, New Haven community
organizing, and state-level policy lobbying. He will attend the Mt. Sinai School of Medicine after graduating, and hopes to work on healthcare reform.
Akhil Rajan is studying Ethics, Politics and Economics. He is also a Human Rights Scholar at Yale Law School's Schell Center. He is interested in empirical democratic theory, especially applications in redistricting and voting behavior. On campus, he has worked on several campaigns, does research at ISPS as a Dahl Scholar, and is a Research Assistant in the Political Science Department. He also serves on the board of the Yale Undergraduate Legal Aid Association and Dwight Hall.
Allie Salazar Gonzalez is majoring in Ethics, Politics and Economics. She is interested in addressing issues of educational inequity through policy that focuses on socioeconomic barriers to learning. As an ISPS Director's Fellow, she hopes to use her prior teaching experience with Dwight Hall, La Casa, and the greater New Haven community to inform her practice of policy and make the promises of public education a reality for other low-income youth.
Molly Shapiro is a History and Political Science major with a specific interest in criminal justice policy. She currently serves as the Elections Coordinator of the Yale College Democrats, an Associate Editor for The Politic and a GED tutor with the Yale Undergraduate Prison Project.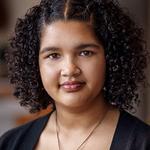 Ry Walker is from Brooklyn majoring in Astrophysics and African American Studies. Her interests include civil rights law, educational inequality, and Black queer feminist organizing. Outside of classes, she works as a Recruitment Coordinator for Yale Undergraduate Admissions and as a Peer Liaison for the Afro-American Cultural Center. Additionally, Ry is a co-founder and director of Engender, an undergraduate organization with the goal of gender integrating Greek life at Yale — given its impact on sexual misconduct on campus and economic opportunities after graduation.
 
Liana Wang is from Houston majoring in Economics and a member of the Schell Center's Multidisciplinary Academic Program in Human Rights. Driven by her own experiences as part of low-income, vulnerable immigrant communities, she is primarily interested in poverty alleviation and income inequality, with a focus on welfare, tax, and education policy. She has worked for the U.S. House of Representatives, the European Commission, Asylum Seekers Advocacy Project, and the UNCHR, and conducted research centered on economic policy, development, and inequality in Europe, Africa, and the Middle East.  She also works with administration to improve the experiences of first-generation, low-income students and writes as a Staff Columnist for the Yale Daily News.