"Do Transitional Justice Museums Persuade Visitors? Evidence from a Field Experiment," Elsa Voytas, Princeton University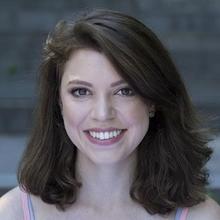 Event time:
Friday, January 31, 2020 -

12:00pm

through

1:15pm
Location:
Institution for Social and Policy Studies, Room A001
New Haven

,
CT
06511
Speaker:
Elsa Voytas, PhD Candidate in the fields of Comparative Politics, Empirical Methods and International Relations, Princeton University
Event description:
ISPS EXPERIMENTS WORKSHOP
Abstract: Do transitional justice museums persuade visitors? We implement a novel field experiment at the Museum of Memory and Human Rights in Santiago, Chile to understand the effects of governments' attempts to shape citizens' attitudes through symbolic transitional justice policies such as museums and memorials. Our findings suggest that though perceptions of the museum vary along ideological lines, Chilean university students display greater support for democratic institutions, are more likely to reject institutions associated with the repressive period, and are more supportive of restorative transitional justice policies after visiting regardless of their ideological priors. We test for the persistence of these results and find that some of the effects endure for six months following the museum visit. We find support for the notion that emotional appeals deployed by the government can shift citizen attitudes which might have implications for processes of reconciliation.
Elsa Voytas is a PhD candidate at Princeton University in the fields of comparative politics, empirical methods, and international relations with a joint degree in Social Policy from the Woodrow Wilson School of International Affairs. Elsa studies transitional justice policies and how they shape political behavior and reconciliation in post-violence settings.Elsa is currently a US Institute of Peace Jennings Randolph Peace Scholar. Before Princeton, Elsa received a BA in International Relations from the College of William and Mary and worked as a management consultant in Washington, D.C. at Booz Allen Hamilton.
Open to:
Yale Faculty, Yale Postdoctoral Trainees, Yale Graduate and Professional Students