COVID-19 Social Science Research Opportunities for Students - Second Event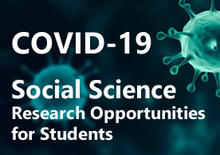 Event time:
Thursday, June 4, 2020 -

3:00pm

through

4:00pm
Event description:
SOCIAL SCIENCE RESEARCH - VIRTUAL EVENT
Please join us for a second virtual meeting featuring social science research and volunteer opportunities for students interested in working on projects related to COVID-19.  Faculty, of course, are very welcome to attend and learn about their colleagues' research plans. The Zoom meeting is open to members of the Yale community, but advance registration is required at this link. The event is being cosponsored by the FAS Division of Social Science, the Institution for Social and Policy Studies (ISPS), and the Tobin Center for Economic Policy.
PANELISTS:
Tesheia Johnson, Deputy Director and Chief Operating Officer, Yale Center for Clinical Investigation
Mushfiq Mobarak, Professor of Economics at SOM
Marcella Nunez-Smith, Deputy Director of Health Equity Research and Workforce Development, Yale Center for Clinical Investigation
David Wilkinson, Executive Director of the Tobin Center for Economic Policy
Emma Zang, Assistant Professor of Sociology
Alan Gerber, Moderator and FAS Dean of the Social Science Division
Get information on how to apply for research positions at this link.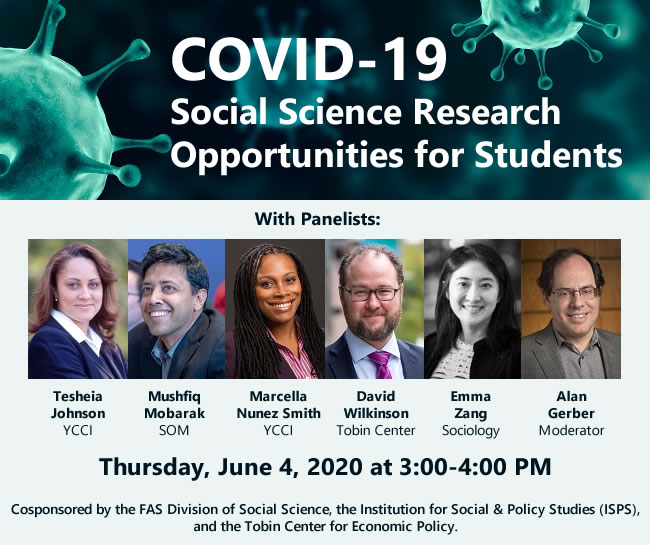 Open to:
Yale Community Only