June 4, 2020
LINK TO JUNE 4, 2020 ZOOM RECORDING (YALE NETID REQUIRED)
To indicate your interest in working on one of the projects presented at the June 4, 2020 event:
Please send an email to the relevant contact person (see below) with the subject line, "RA for COVID project."
In the body of the email, briefly describe (about 300-words) your substantive expertise, skill sets (e.g., analytics; design; persuasive writing; software), and any other detail you would like to call to our attention.
Please also attach your CV and transcript to the email.
For fullest consideration, please send your email by Monday, June 8, 5pm Eastern Time.
Please note: the number of interested students is likely to exceed the number of available research assistance slots. Presenters will not be able to respond to each individual, but will contact you if they require additional information.
If you would like to indicate your interest in future research opportunities, please fill out this form.
Please contact limor.peer@yale.eduwith any questions.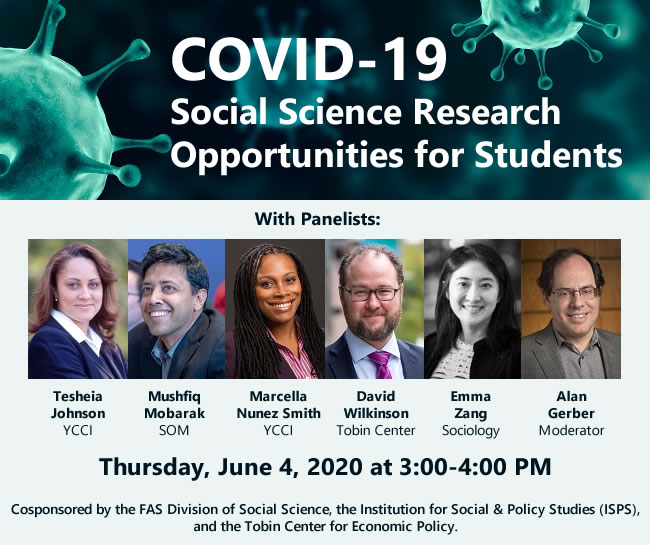 ---
Previous events
May 7, 2020
LINK TO MAY 7, 2020 ZOOM RECORDING (YALE NETID REQUIRED)