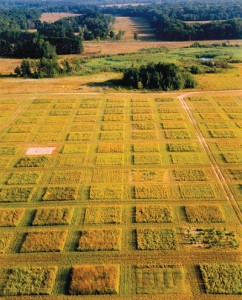 In 2001, the Institution for Social and Policy Studies announced an initiative designed to encourage field experimentation in the social sciences at Yale.
The term 'field experiment' refers to fully-randomized research designs in which observations found in a naturalistic setting – voters, patients, welfare recipients, community organizations, government entities, and the like – are assigned to treatment and control conditions. Recent examples of this kind of research at ISPS include randomized studies of voter mobilization, peer counseling of homeless people, campaign activities in Africa, and the persuasiveness of televised campaign advertisements.
ISPS invites proposals for important and well-crafted experiments of this sort. Proposals may explore policy-relevant issues in any social science discipline. Note that medical and biological experiments, such as pharmacological trials, do not meet these criteria. Researchers are strongly encouraged to study phenomena outside the university setting (i.e., the behavior of people other than college undergraduates). Budget requests may range up to $75,000 for research materials, staff costs, and equipment, but smaller pilot projects are welcome. ISPS will not cover costs associated with faculty salary or institutional overhead. The principal investigator(s) must be full-time Yale faculty. The grant is designed to cover a 2-year project, with an expectation that at least one publication-quality research report emerge within 3 years.
IMPORTANT: The ISPS Field Experiments Initiative is suspended. Please check in for updates.
Scholars interested in applying for an ISPS Field Experiment Grant should review guidelines on the ISPS Grant Application Form. A committee will evaluate each application based on the soundness of the research design and the theoretical significance of the study.
Visit our Research page to see information about ISPS studies! For original data from field experiments see the ISPS Data Archive.