What's Next? ISPS Examines Implications of 2022 Midterm Elections
Authored By
Rick Harrison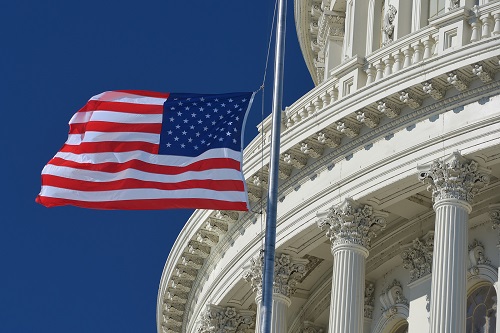 In the race for U.S. Senate in Georgia in which Democratic incumbent Raphael Warnock defeated Republican challenger and former football great Herschel Walker earlier this month, campaign spending topped $400 million, according to nonprofit group OpenSecrets.
Thanks in part to Georgia's runoff election between the top two candidates, spending in that race — including donations from outside the state — eclipsed spending on Pennsylvania's Senate race between victorious Democratic Lt. Gov. John Fetterman and Republican physician and TV personality Dr. Mehmet Oz.
Candidates in these and other high-priced, high-profile elections often discussed policies surrounding crime and punishment. Fetterman, for example, campaigned on progressive positions he pursued while serving as lieutenant governor. But despite all of this attention and spending, Fetterman will not have the same direct impact on the criminal justice system as a U.S. senator as he did while serving in the state.
Why? In 2020, federal courts handled about 104,000 criminal cases. The criminal caseload for state courts that year was 14.5 million.
"I think it's easy to get wrapped up in these national-level conversations about crime and punishment and sentencing policy," said Allison Harris, assistant professor of political science, resident faculty fellow with the Institution for Social and Policy Studies (ISPS) at Yale, and co-director of the Yale Center for the Study of Inequality. "Most of the action comes at the state and local levels."
Harris joined Christina Kinane, assistant professor of political science and resident faculty fellow with ISPS; David Mayhew, Sterling Professor Emeritus of Political Science and faculty fellow with ISPS; and David Shor, head of data science at Blue Rose Research, for an online panel to discuss the results and policy implications of November's midterm elections. The conversation was moderated by Limor Peer, ISPS's associate director for research and strategic initiatives.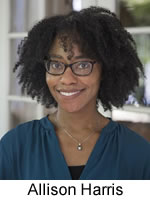 Harris argued for focusing attention on local elections for prosecutors, sheriffs, and judges as a way of gauging the trajectory of support for criminal justice policies, such as local police agencies' support of federal immigration enforcement. Changes in public opinion on crime and punishment are correlated with changes in incarceration rates, Harris said. As public opinion grows less punitive toward individuals convicted of crimes, incarceration rates fall, and vice versa.
"If this relationship holds, we could possibly see more progressive wins in upcoming elections," she said.
Kinane focused on Democrats' maintaining control of the Senate and what this means for continuing to confirm cabinet and judicial appointees. She shared her research on vacancies in presidential appointments requiring Senate confirmation going back to 1977, noting that vacancies typically spike at the midpoint in a presidential term as result of appointees leaving their positions for other opportunities.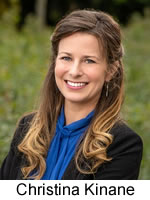 "President Biden has had the most diverse cabinet of presidential appointees make their way through the Senate," Kinane said. "Maintaining that Democratic majority will be important as appointees turn over in the next two years, creating vacancies that then need to go through the Senate confirmation process again."
Mayhew stressed how difficult it will be to predict the effect of the midterm elections on the next two years in Congress, because so much legislation over the last three years has been driven by events, such as the pandemic, the Russian invasion of Ukraine, mass shootings, and the U.S. Supreme Court's overturning of federal protections for abortion.
"This is all event-induced," Mayhew said. "And we cannot predict events. Crystal balls only go so far."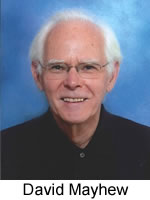 With Republicans winning control of the U.S. House of Representatives, Mayhew predicted Democrats will be unable to advance any remaining items on President Biden's legislative agenda, such as bolstering voting rights or advancing environmental protections to stunt the advance of climate change. He saw little likelihood on passing any federal law to protect abortion rights, referencing the 1947 Taft-Hartley Act, a compromise on the power of labor unions, as an analogy for the federal government deferring to states on a hotly contested issue.
In addition, Mayhew predicted the new Republican House majority would push for shutdowns or near-shutdowns of the federal government over budget cuts but likely rubber-stamp military spending unless the war in Ukraine overflows its borders.
Shor analyzed the breakdown of voters across the country, noting that the electorate overall tilted more toward the Republicans, but that Democrats overperformed historical expectations for a party holding the White House in a midterm election and even picked up a seat in the Senate.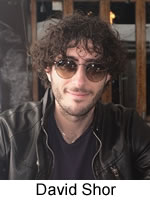 "Democratic incumbents in swing races for governor, the House and Senate did really quite well, and basically, every other category was really terrible," Shor said. "So, there was a red wave everywhere in the county except for the small sliver of America where it really mattered. This is the mystery of this election."
As one explanation, Shor shared data from his company's research showing that not only did Democrats raise and spend more money than Republicans overall, but that they spent a larger fraction of their budgets on the races where the money was most needed. In addition, he said research showed that Democrats' advertisements did a better job addressing issues that aligned better with voters' concerns, such as the economy, abortion, health care, and social security as opposed to the highest percentage of Republican ad topics. He said Republican ads, in addition to the economy and inflation, addressed less popular topics such as crime, the extreme/radical nature of Democratic opponents, and immigration.
"Democrats did a better job talking about the top-testing issues," he said, noting that the issues testing lowest among likely voters included threats to democracy and the Jan. 6 attack on the Capitol. "They showed better message discipline and picked better topics."
This event was the second in a series of online events exploring the outcomes of the 2022 midterm elections. Click here to read about and view a video of the first part, moderated by ISPS Director Alan Gerber and featuring political strategist Michael Podhorzer and  political scientists Morris Fiorina of Stanford University, Joshua Kalla of Yale, and Lynn Vavreck of the University of California, Los Angeles.